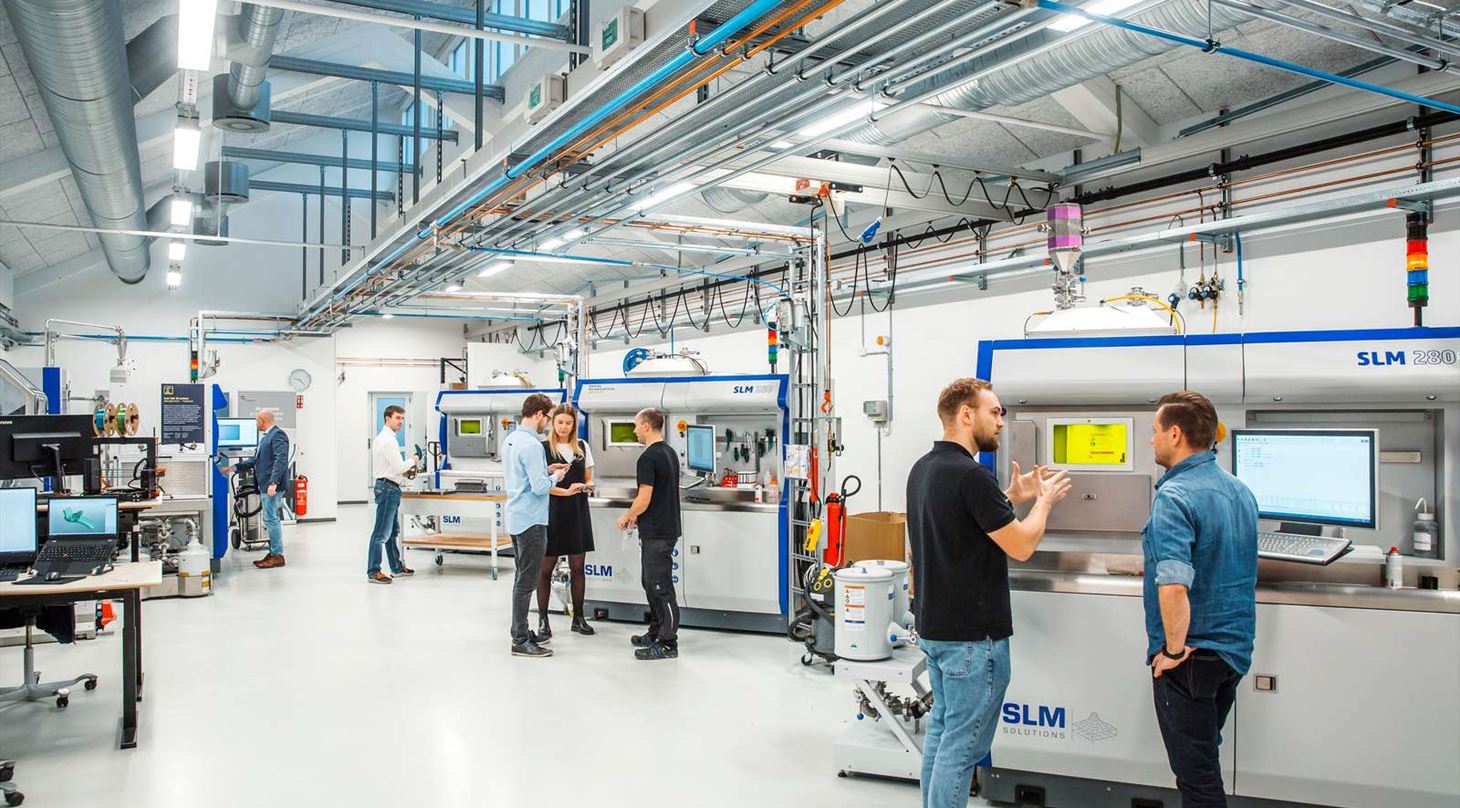 Welltec acquires metal 3D printer with help and advice from the Danish Technological Institute
With the help of the Danish Technological Institute, the Danish provider of services to the energy sector, Welltec, has purchased and commissioned its own metal 3D printer. This means that Welltec can make their services faster and more efficient in the future.
Welltec manufactures all the products inhouse that they use to provide services to customers in the energy sector – for example when there are problems in an oil company's production.
By manufacturing products using 3D printing, Welltec can optimize and produce parts that weren't possible to make with CNC machines – this benefits the customers.
Therefore, Welltec will start printing some of their components, and this is done on their very own metal 3D printer. The Danish Technological Institute is part of this journey, as they have advised Welltec right from the start of the printer purchase itself to the final phase of starting production.
Consultancy and negotiation on the purchase of the right 3D printer
Welltec's metal 3D printer was purchased based on the company's strategy to create their own production of metal components. Here, Welltec lacked the necessary knowledge of 3D printing, and therefore the Danish Technological Institute was contacted about a cooperation on purchasing and installing the right metal 3D printer.
In the initial advisory phase, the Danish Technological Institute has helped find a metal printer that meets Welltec's need to print in various special materials.
- We have presented them with the fact that the printer can print in many of the materials they need. But we also asvised them to start with one material which they can get completely comfortable with before introducing the next material, says Mads Østergaard, head of section at the Danish Technological Institute.
Based on the Danish Technological Institute's advice, Welltec has chosen the same printer that the institute has at its Center for Industrial 3D-printing in Aarhus.
- If Welltec wants to introduce a new powder, they can come to us. We have exactly the same machine, so we can set aside production capacity to make their product. This gives them the advantage that they can introduce a new material - without having to stop production on their own printer, says Mads Østergaard.
The consultancy from the Danish Technological Institute has resulted in various savings.

With our advice, training, and start-up help, Welltec has saved both time, money, and resources during their initiation of 3D printing. We have been involved in the price negotiations, and since we know the market, we also know how much the prices can be squeezed

- Mads Østergaard, Danish Technological Institute
Installation and commissioning of the 3D printer
It's one thing to buy the right printer at the right price. The next step is to have the printer installed, commissioned, and made ready for use - and to train the company's own production staff.
It is particularly here that the Danish Technological Institute has advised Welltec.
- We have been part of the installation of gas, electricity, and cooling, how the printer should be placed and how the powder should be stored. We have also been involved in the installation and the first start-up of the printer, and we have had Welltec's constructors through courses and buddy training so they could learn how to design for 3D printing, says Mads Østergaard.
Welltec has now started production of their products, and the Danish Technological Institute has completed most of the guidance and now primarily serve as a hotline.
- If they have any problems, they call us, and then we help solve the tasks as they arise, says Mads Østergaard.
To Bo Schmidt Valét, manager at Welltec, the coorporation with DTI is solely positive.
I have nothing to put a finger on. It has been a very professional course and the technical help that we are provided still, is good and has been very helpful for our new users of the 3D-printer

- Bo Schmidt Valét, Welltec
Faster and more efficient services with 3D printing
For the oil industry, which Welltec supports, it is crucial that production does not stand still, as there are high costs of downtime. It is Welltec's job to provide service when a problem arises in production at an oil or gas company, so it is an important part of their work to quickly be onsite with production equipment to solve the problem. Their own 3D printing production can help with that efficiency.
- Occasionally, some of their products have to go through five different operations on five different CNC machines. Then they fill up the machine, and they don't have time for that. With the 3D printer, they can instead print immediately, do CNC machining, and then they are done. In time, they can save hours of CNC machining that way, Mads Østergaard explains.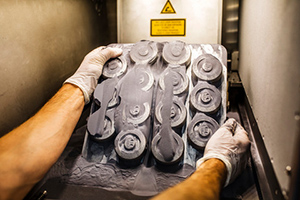 Another efficiency gain lies in the design freedom that 3D printing offers. This benefits Welltec's services for oil rigs where many components only need to be used a few times.
-They can designe components closer to the strength limit and thereby save both weight and material - and make the product more efficient. The gain is especially when internal material is removed, where it is otherwise unavailable to process material, says Mads Østergaard.
More 3D printing in the future
Welltec have identified the many advantages of getting their own 3D printer, so that they can reduce their response time and quickly onsite with efficient products. And with their own 3D printer, they can introduce more powder types in the future - and get more metal printers with the help of the Danish Technological Institute.
- The next step could be material development or the introduction of a new powder. It could be a powder that has some other material properties for the components that have to withstand high pressure, drilling mud, and oil. Then they can come to us and have it tested, while their production is running, and they don't lose capacity. We can also run in a possible next machine if Welltec needs two metal printers at some point, says Mads Østergaard in conclusion.