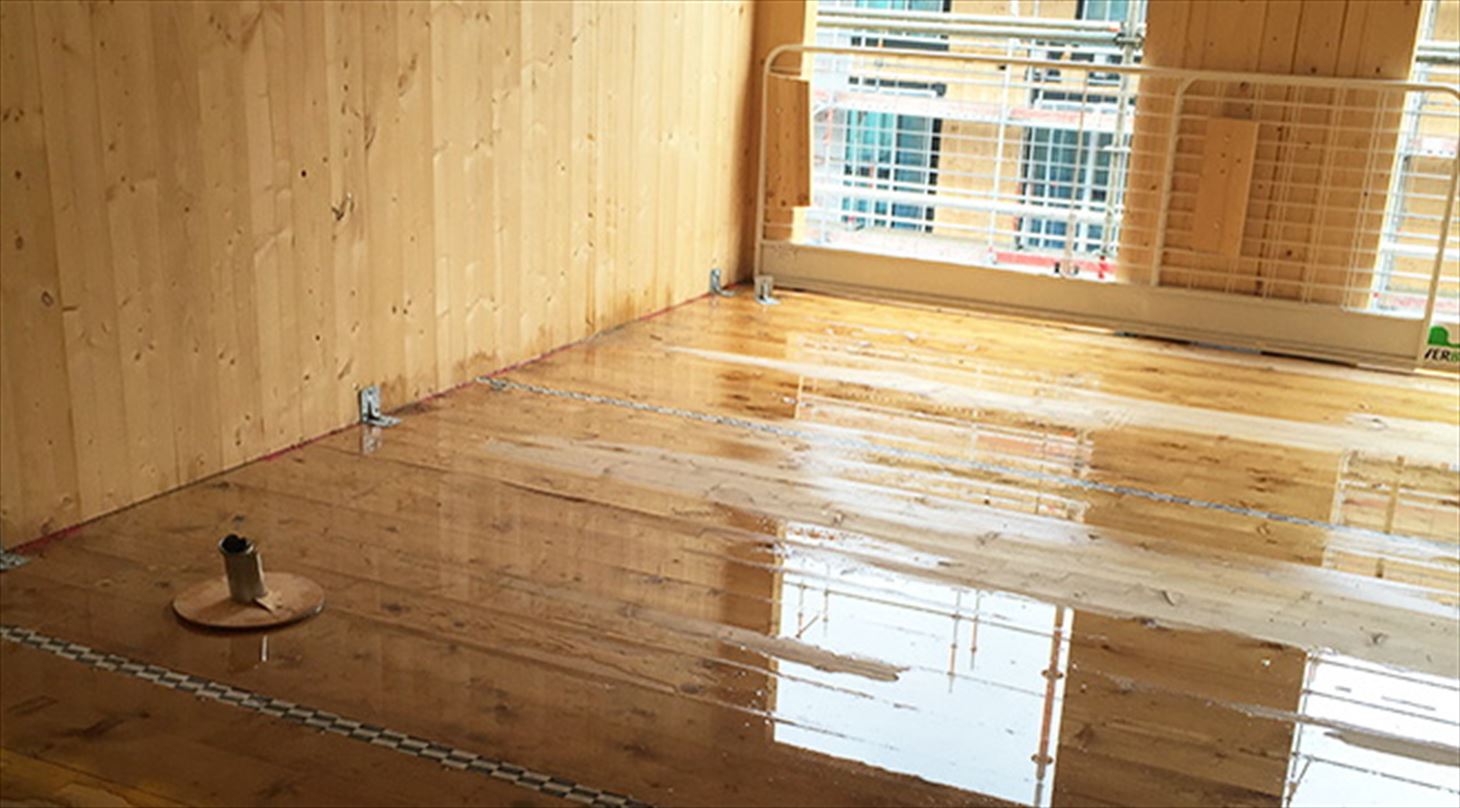 Wood and bio based materials - Wood construction
DTI helps you build with wood
There's a growing interest in the use of wood as a construction material. The main driver behind the wood renaissance has been the acknowledgement that increased use of wood can provide a large and immediate positive effect on the carbon footprint of the construction sector. In addition, there are many other economic and social reasons to build with wood.
However, in Denmark and many other parts of Europe, the construction sector is inexperienced with the use of wood – especially for larger scale projects such as multi-story buildings. Therefore, wood construction projects are often viewed as 'risky business' and business-as-usual projects are preferred. This is unfortunate, because it is not any riskier to build with wood than any other material, if it is done correctly.
The Danish Technological Institute has Denmark's largest concentration of experts and knowledge within wood construction. We support all actors in the wood construction value chain – municipalities, construction clients, engineers, architects, contractors, etc. – in using wood in construction. We provide a range of technological services to our customers including consultancy, accredited testing, product development, certification, and training.
How can Danish Technological Institute help you?
Consultancy and guidance within

Choice and use of wood based materials e.g. construction wood, glulam, LVL, CLT, I-beams, wood based panels, etc.
Choice and use of wood based building systems
Construction logistics and moisture control strategies
Legislation and requirements for wood constructions and their practical implementation
Specifications of requirements for wood constructions in tenders

Project evaluation of wood construction projects
Quality control of wood construction projects
Collection of experiences from wood construction projects – existing or under construction
Product development and optimization of new wood construction materials
Education and courses within use of wood for all actors in the value chain