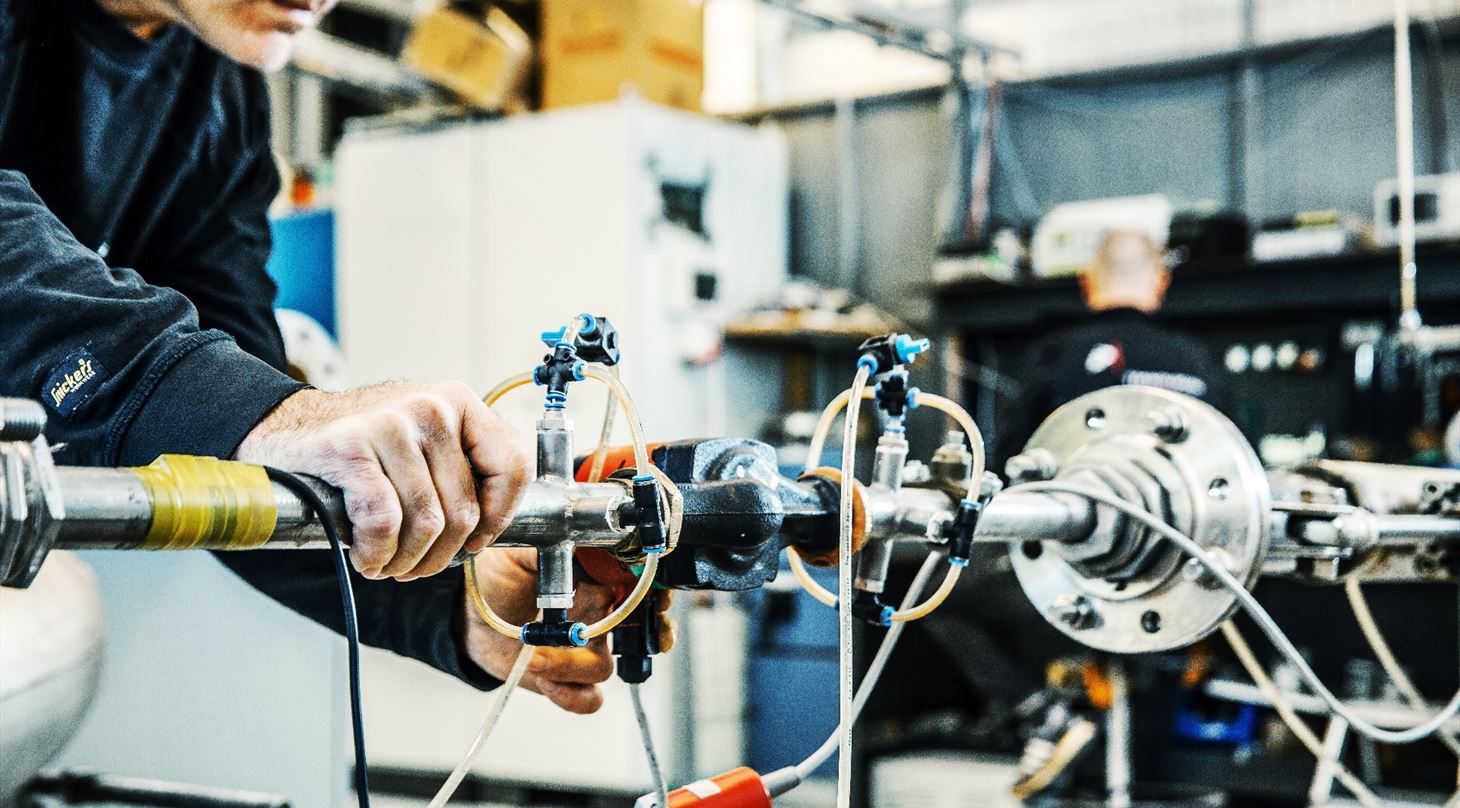 Water pumps and circulators
The test facility at Danish Technological Institute for water pumps and circulators, Pump-Lab, have been the national reference laboratory for compliancy test to European regulations for authorities in both Denmark, Sweden, Great Britain, Ireland, Switzerland, and others since 2012.
It has also been used by pump manufacturers as an impartial partner in the developing and optimization of new pump systems.
Pump-Lab have been an important part of numerous research projects within the Danish R&D programs since 2005 as well as the testing lab for the pump voluntary agreement within Denmark up to the implantation of ecodesign on pumps in Europe.
In short, we perform market surveillance tests for authorities, product development, R&D in cooperation with manufactures as we also consult costumers, manufactures, authorities and the European Commission in technical matters regarding water pumps and circulators.
Specially trained engineers perform all the tests, and the fully automated data acquisition software, TI-DOP, provides input to the final reports which is handled, finalized, and confirmed by second opinion.
Pump-Lab are equipped with high quality calibrated instruments and can test water pumps of the following types: ESOB, ESCC, ESCCi, MS-V within certain restrictions in pipe dimensions, flow and pressure. We can also test the type MSS with special measures.
We test all types of circulators covered in the scope of EU No.: 641/2009.
For special requests, we find a solution.
Accreditation
Our laboratory is accredited by both ILAC, the International Laboratory Accreditation Cooperation, and DANAK, the Danish Accreditation and Metrology Fund, (ISO 17025:2017) to carry out tests per internationally recognized accreditation standards.
Lab services
Our experts and specialists have built up an extensive expertise on technologies, standards, market conditions and potentials for water pumps and circulators. We offer consultancy and various types of testing including:
Accredited compliancy testing to EU No.: 641/2009 – Circulators
Accredited compliancy testing to EU No.: 547/2012 – Water pumps
Accredited testing to EN 16297 series – Circulators
Accredited testing to EN 16480 – Water pumps
Accredited testing to EN 17038 series – Water pumps
Accredited testing to ISO 9906, grade 1
Laboratory testing of all types of pumps to provide full Q/H diagrams on accredited facilities.
Consultancy on the development of design and new technology
Consultancy on Energy optimization
R&D project cooperation and partnership
Prototype testing