AI to revive retired PCs: "It gives us tremendous efficiency and consistent quality"
30 percent of the handling time seems likely to disappear for Tier1 Asset, Europe's leading IT refurbisher from Denmark, which repairs more than 250,000 computer units a year. The efficiency will be achieved using AI and camera solutions developed with help from the Danish Technological Institute (DTI).

What happens to your discarded PC when your workplace buys new computers?
Maybe it will end up in a mountain of electronic waste in Asia or Africa. Or maybe it ends up in Allerød, where Tier1 Asset buys, sorts, wipes data, and repairs up to 2,000 used computers and other IT equipment per day.
The company would like to increase that number to 3,000-4,000 units – and this can only happen through automation.
- We are betting heavily on AI, which we expect can eliminate 60-70 percent of our handling time if we succeed with all our automation projects. Just the specific camera solutions we are developing with DTI will be able to reduce our handling time by 30 percent. So we have a drastic streamlining, which at the same time ensures that we have a uniform product quality, says Casper Gudmunthe Pedersen, Factory Manager at Tier1 Asset.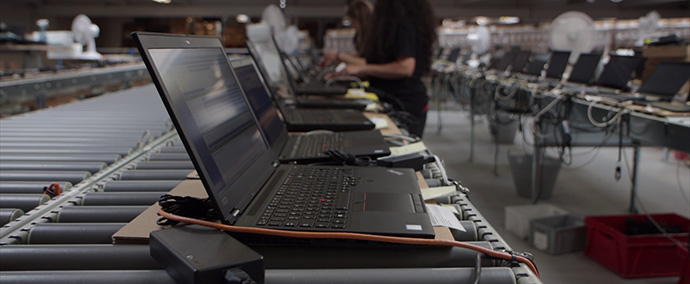 Automatic assessment
When Tier1 Asset receives used computers from a customer, all units must be assessed so that the customer is billed correctly.
That task is currently carried out manually, but work is being done to create automatic assessments – which will unburden employees and ensure a standardised and objective assessment with clear documentation every time.
- The solution consists of a camera system which, combined with artificial intelligence, classifies a computer in real-time based on a number of parameters that indicate how worn it is when Tier1 Asset receives it, says Senior Specialist Thomas Giselsson from DTI.
- The challenge has been to find a physical setup that can create a usable image of a given screen, where wear can be identified across variations in size and screen type – all of which affect the image that is generated. It has been crucial to find the right interaction between lighting and camera so that a scratch on a mat or a glossy screen both become visible in the data that is processed, he adds.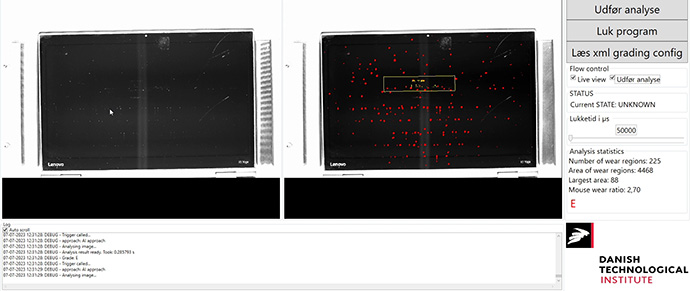 9,000 times Copenhagen's Round Tower
53.6 million tons, or 9,000 times the weight of the Round Tower. This is how much electronic waste the world produces every year, according to a UN report.
This figure continues to rise because of increased consumption of electrical equipment, short life cycles, and few opportunities for repair. A trend that Tier1 Asset is trying to counteract.
- Our noblest task is to extend the life of the equipment so that we save CO2 by avoiding producing new ones. We do not even buy new components for our refurbished computers. Everything is recycled, emphasizes Casper Gudmunthe Pedersen.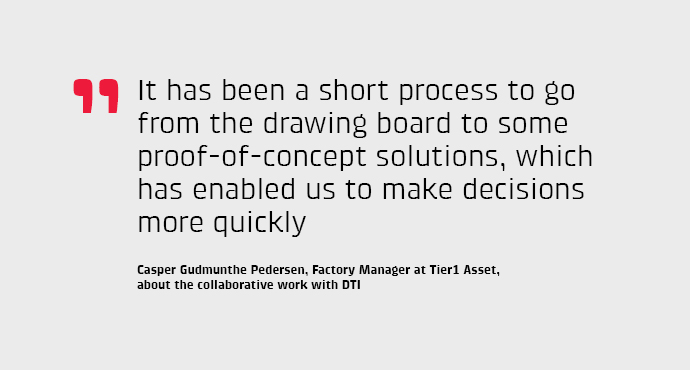 The right business partner
Tier1 Asset has had automation ideas that they wanted to try for several years. They have now been given the opportunity to do this together with DTI.
- We have found the right collaboration partner in DTI, which has a great deal of AI knowledge. It has been a short process to go from a drawing board to some proof-of-concept solutions, which has enabled us to make decisions more quickly, says Casper Gudmunthe Pedersen about the collaboration.