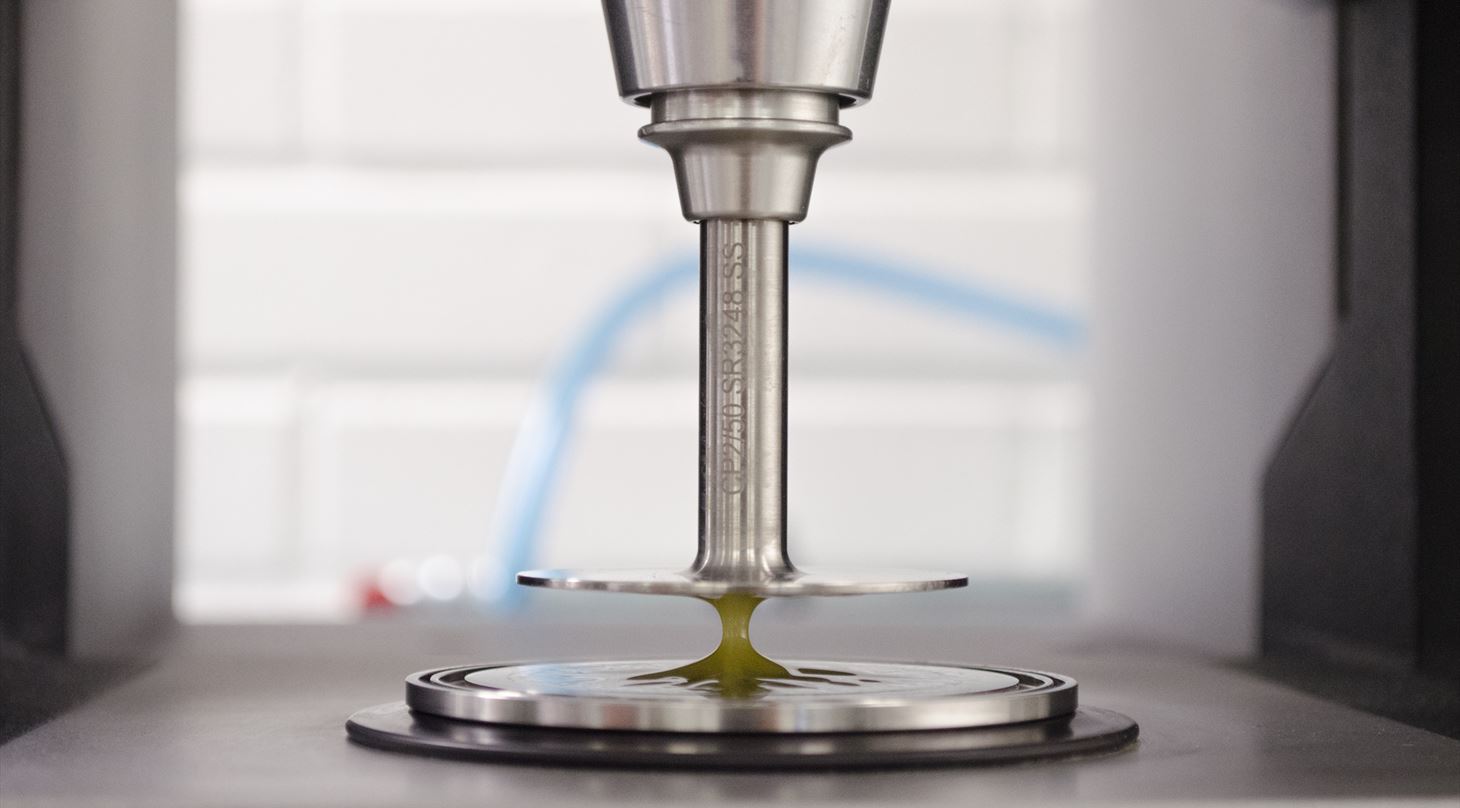 Analysis of particles and dispersions - particle size, viscosity and stability
Are you interested in knowing the particle sizes, viscosity or dispersion stability of your material?
At the Danish Technological Institute, we are experts in particle characterization and have more than 25 years of experience in material characterization.
We can help you with:
Complete study and analysis of dispersions and particles
Identify particle sizes and particle size distribution
Analyze the rheology of the dispersion, including viscosity and viscoelasticity
Micro and nanoparticles are often prepared in a dispersion before being transferred to the final product. Examples of dispersions are paints, printable inks, or slurries for coating substrates. Optimizing the final product requires a high understanding of the particle dispersion. Often the stability, particle size and viscosity are critical parameters for the dispersion, and can have a large effect on the structure or surface of the final product, including the porosity.
Our analysis methods can help you to optimize:
Slurries for coating monoliths
Dispersions for use in energy systems, including fuel cells
Inks or slurries for spray coatings
Inks for printing, including ink-jet printing or screen printing
Dispersions for use in pharmaceutical and medico products
Combined analysis methods produce the best results:
At Nano Production and Micro Analysis at the Danish Technological Institute, we can combine results from several different state-of-the-art analytical instruments and hereby offer you a complete analysis, that is tailored to the exact conditions of your material, with a short delivery time.
Our analysis instruments:
Laser Diffraction (LD) for measuring particle sizes and distributions (0.02-3000 µm)
Dynamic Light Scattering (DLS) for measuring particle sizes and distributions (0.3-10.000 nm)
Zeta potential paints to measure the stability of the dispersion
Rotational rheometer for viscosity, rheology, and viscoelasticity measurements
You can hear more about our techniques in the video here: