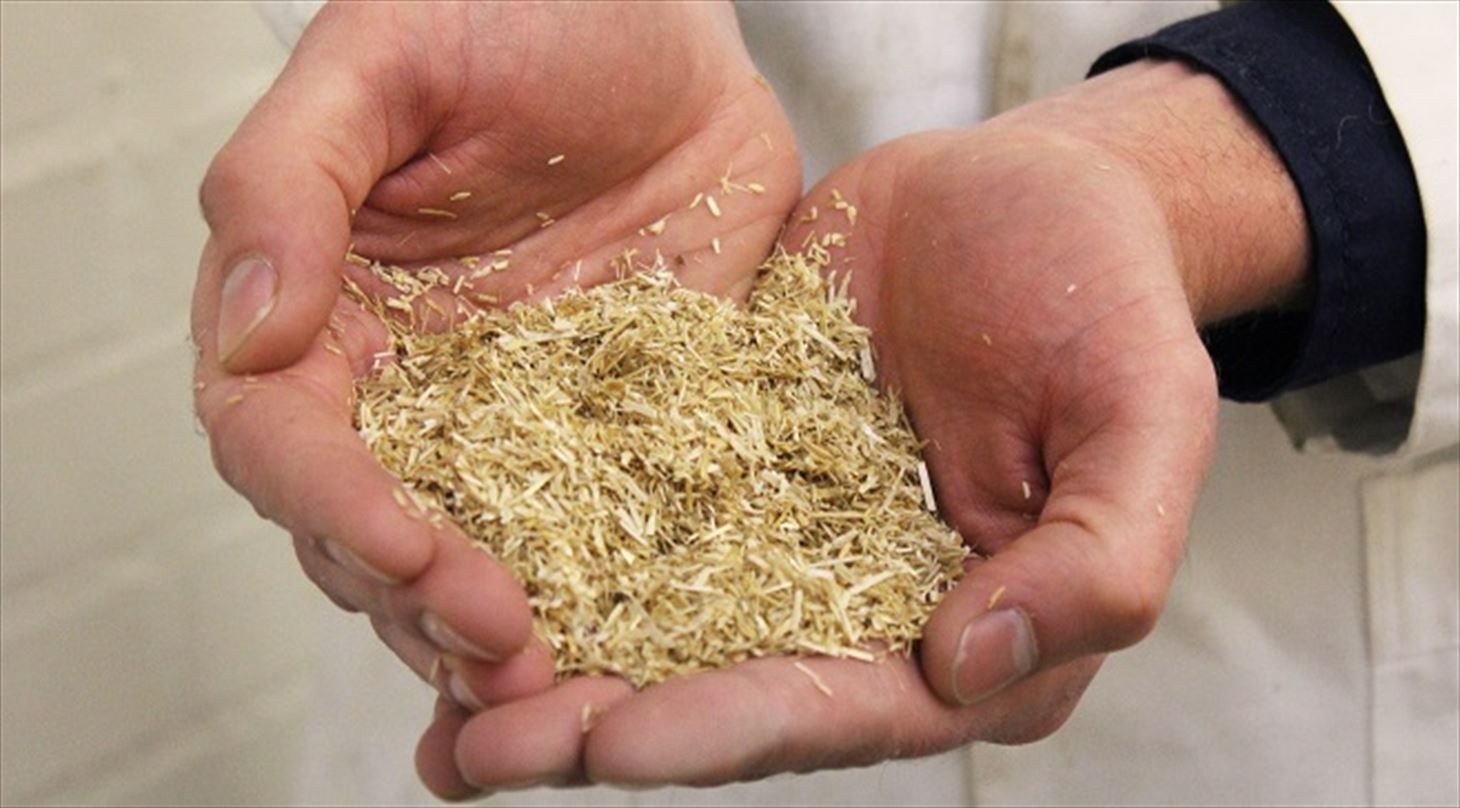 Biomass from agriculture and food - Straw
At Danish Technological Institute we work with straw and bran as raw material when extracting other more valuable material such as wax, lignin, hemicelluloses and fibres. We provide consultancy on the development and upscaling of the process in relation to specific basic materials and desired final products.
We have fractionation facilities in pilot scale at our disposal, where polymer and fibre fractions can be extracted from biomass. We analyse the properties of the extracted material and evaluate them in relation to what the customer wants to use the fibre material for.
In addition, we also test biomass straw pellets to be used for energy purposes. We carry out accredited tests of bio pellets. At test scale we also offer to press straw pellets in pilot scale.
We offer the following technologies:
Step down in hammer mill and disc mill and dry fractionation in sieve drum
Chemical/enzymatic treatment of the extracted fractions is subsequently a possibility
Accredited tests of straw pellets for energy purposes
Pelletization of straw pellets
Read more about the possibilities related to fibre material here
Read more about straw pellet testing here