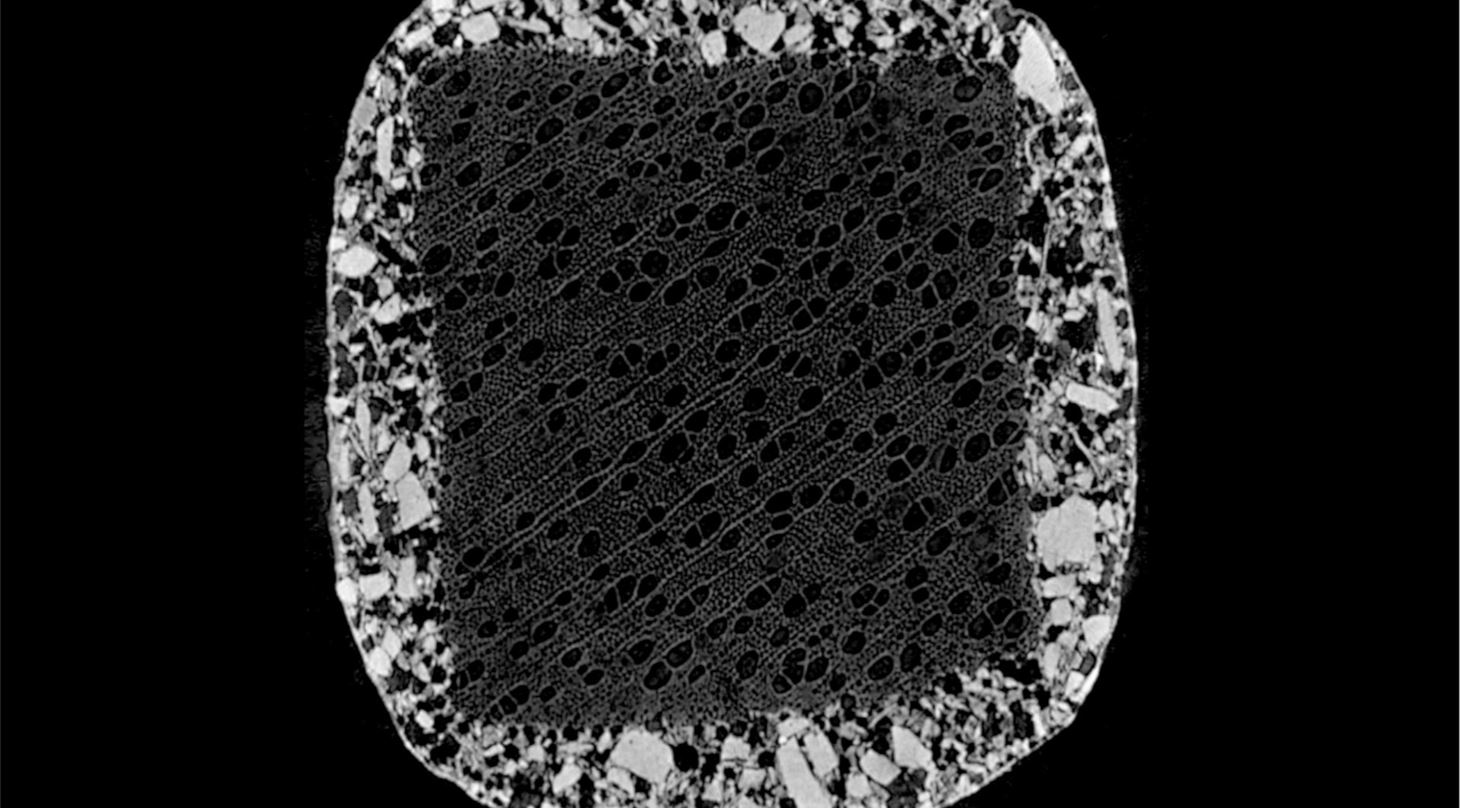 Imaging of pharmaceutical products - micro-CT scanning
Micro CT scanning is similar to the technology you might have experienced in a hospital, but with much improved resolution. We help you examine your product's internal structure down to the smallest details without cutting it to pieces.
With micro CT scanning (µCT), a series of X-ray images are collected from your sample while it rotates. With a powerful computer, these images are reconstructed into virtual cross sections through your sample. In many cases, these cross sections are sufficient to give you the information you are looking for, while in other cases, a complete 3D visualization of the sample is generated.
The technique is especially suited for light materials. It can, however, be possible to analyze metals and combinations of materials as well, depending on the sample size and the information you seek. The analysis is non-destructive, and you will get your sample back in the same state you delivered it to us.
In the video below, our specialist Erik Wisaeus introduces the advantages of micro CT scanning.
Combined analysis methods give the best results
At the department for Nano Production and Micro Analysis at Danish Technological Institute, we have more than 25 years of experience solving characterization tasks for our customers.
We often combine results from several separate types of characterization to give you the best possible answer to your needs.
What can we help you with?
Visualization of your product's internal 3D structure
Characterization in different steps of your manufacturing process – with the same piece of material or product
Localization and control of internal components in a product – are they correctly placed in relation to each other?
Qualitative comparisons of porosity and other structural sample characteristics
Micro CT scanning is optimized for high resolution analysis of samples up to 25 mm diameter
Case study: Porosity in pharmaceutical products
The porosity of two over the counter (OTC) medicine tablets were investigated with micro-CT scanning, high-pressure mercury intrusion and gas adsorption techniques. The two OTC medicines, named OTC1 and OTC2, have the same purpose but OTC1 claims to have a faster effect.
Read more
Contact
Please contact our specialist Erik Wisaeus for more information. He can be reached at erwi@dti.dk or +45 7220 2681.