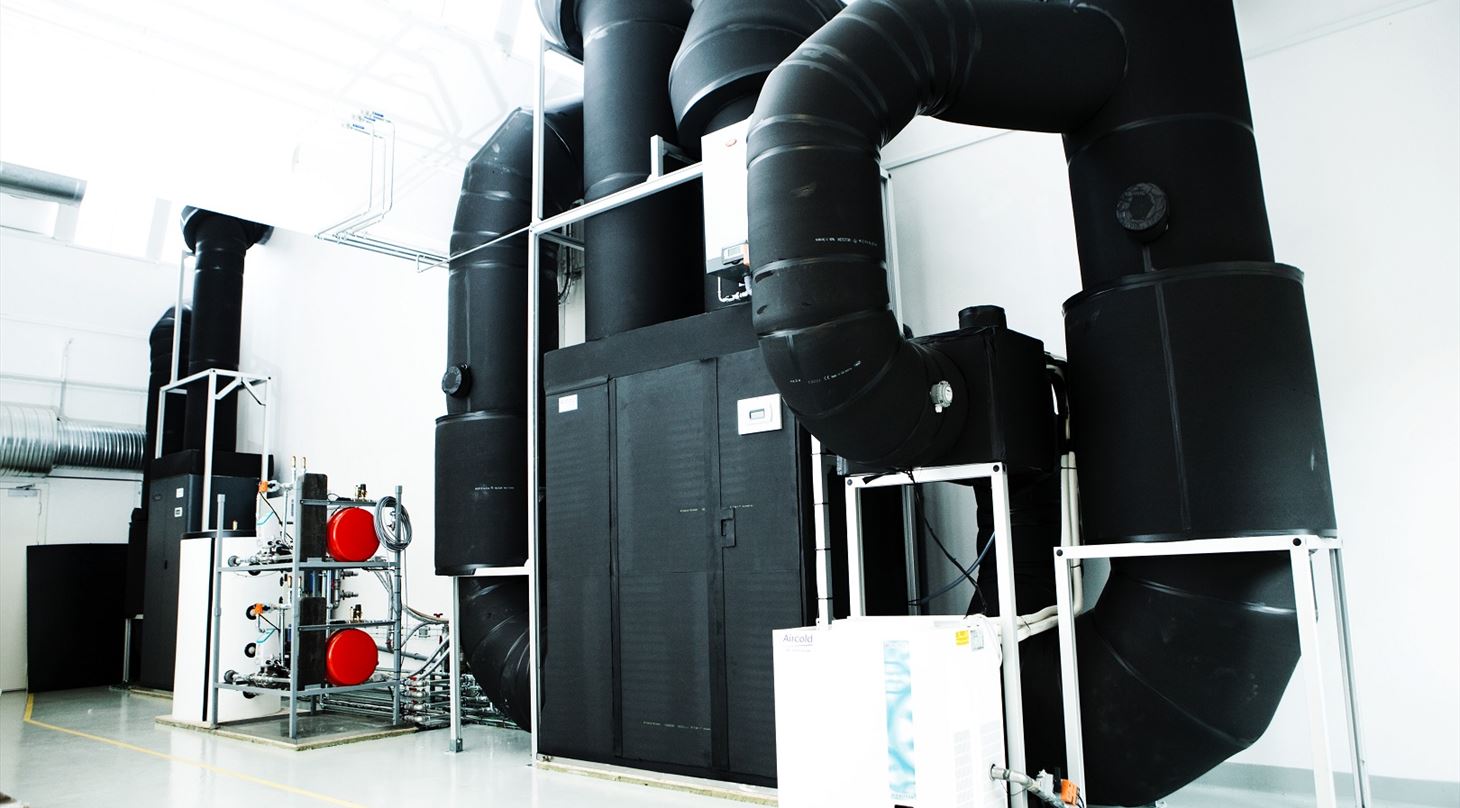 Refrigeration and Heat Pump Laboratory
Danish Technological Institute has one of the most advanced laboratories on refrigeration and heat pump technology in the world. The laboratory comprises four individual laboratories which are specially designed with equipment to test both small and large systems, products and components.
Here, you can read about our different laboratories and our laboratory services:
Accredited test laboratories
Our Heat Pump Laboratory and Energy Efficiency Laboratory are both accredited by ILAC, the International Laboratory Accreditation Cooperation, and DANAK, the Danish Accreditation and Metrology Fund, to carry out tests according to internationally recognized accreditation standards. All our five laboratories comply with the general requirements of ISO/IEC 17025.
Furthermore, our Energy Efficiency laboratory is accredited by WHO to test vaccine storage units and transportation boxes according to the WHO PQS methods and our Heat Pump Laboratory is accredited to measure SCOP and it is certified by EHPA. In addition, the Heat Pump Laboratory is specially designed to measure the performance, efficiency and sound power level of a heat pump simultaneously and at different climate conditions.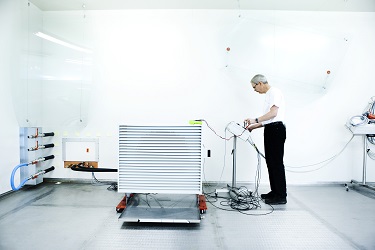 We offer full scale testing, simulations and calculations as well as accredited testing of e.g. household and office equipment, professional and commercial refrigerated cabinets as well as heat pumps and refrigeration plants with a capacity up to approx. 1000 kW. We also offer testing of components, e.g. compressors, heat exchangers, valves etc. In addition, we perform functional stress testing in controlled climate conditions, e.g. test of cables under extreme temperatures ranging from -40 °C to 70 °C.
Our laboratories are equipped with advanced state-of-the-art test and measuring equipment and we are highly experienced in designing different setups and installations as well as models which provide the best test conditions for your product. Moreover, we are able to create tests that are different from usual standard tests.
Research and development
Our laboratories play a significant role in connection with our R&D work and our international R&D projects in that our laboratories enable us to test and develop e.g. products and new technologies. We offer consultancy on the design and development of plants and products and we test our ideas in the laboratories, often in cooperation with you.
Besides the testing of products and systems, out laboratories also play an essential role in developing new designs and technology. We cover all phases from development and construction to the final product. If you have an idea for a new product or technology, we can assist you with prototyping and testing.
Making your own tests
We have a strong focus on the quality of products and plants, and we would therefore like to contribute to ensuring that consumers are offered good quality products which are also the right solution in terms of energy. Therefore, our laboratory facilities are available to producers and importers who want to test, develop or optimize their own products. Please contact us for further information about your possibilities.
Ecodesign and energy labelling requirements
Our specialists have in-depth knowledge about EU legislation on ecodesign and energy labelling requirements and they participate in both national and international standardization work. Thus, our specialists are at the forefront of new requirements and initiatives in various fields.
When placing a product on the European market, your products have to comply with relevant and essential requirements. Through test and development, we can assist you in making your products ready for the market.
Natural refrigerants
The efficiency and energy consumption of your plant are influenced by the type of refrigerant used in the system. Moreover, to decrease the greenhouse effect and ozone depletion caused by refrigerants, regulations and requirements have been introduced. Examples of such refrigerants are the HFC refrigerants, R134a, R404a and R410a etc., and the HCFC refrigerants, R12, R22, and R502 etc.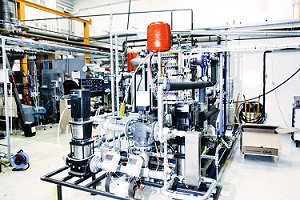 The alternative is to replace or convert the refrigerant to a natural refrigerant such as R290, R600a, R717, and R744. These refrigerants are environmentally friendly and they are not ozone depleting or cause greenhouse effect. We offer consultancy on the use of natural refrigerants, e.g. with regard to information about the properties of the individual refrigerants, including their advantages and disadvantages.
Energy optimization
We have a strong focus on optimizing energy efficiency and reducing energy consumption of e.g. products, plants and industrial processes. If your plant or production process has large energy consumption, we can help you find the causes and reduce the energy consumption. A review of your product, plant or process can result in significant savings, both operational and environmental savings. We advise you through the entire process.