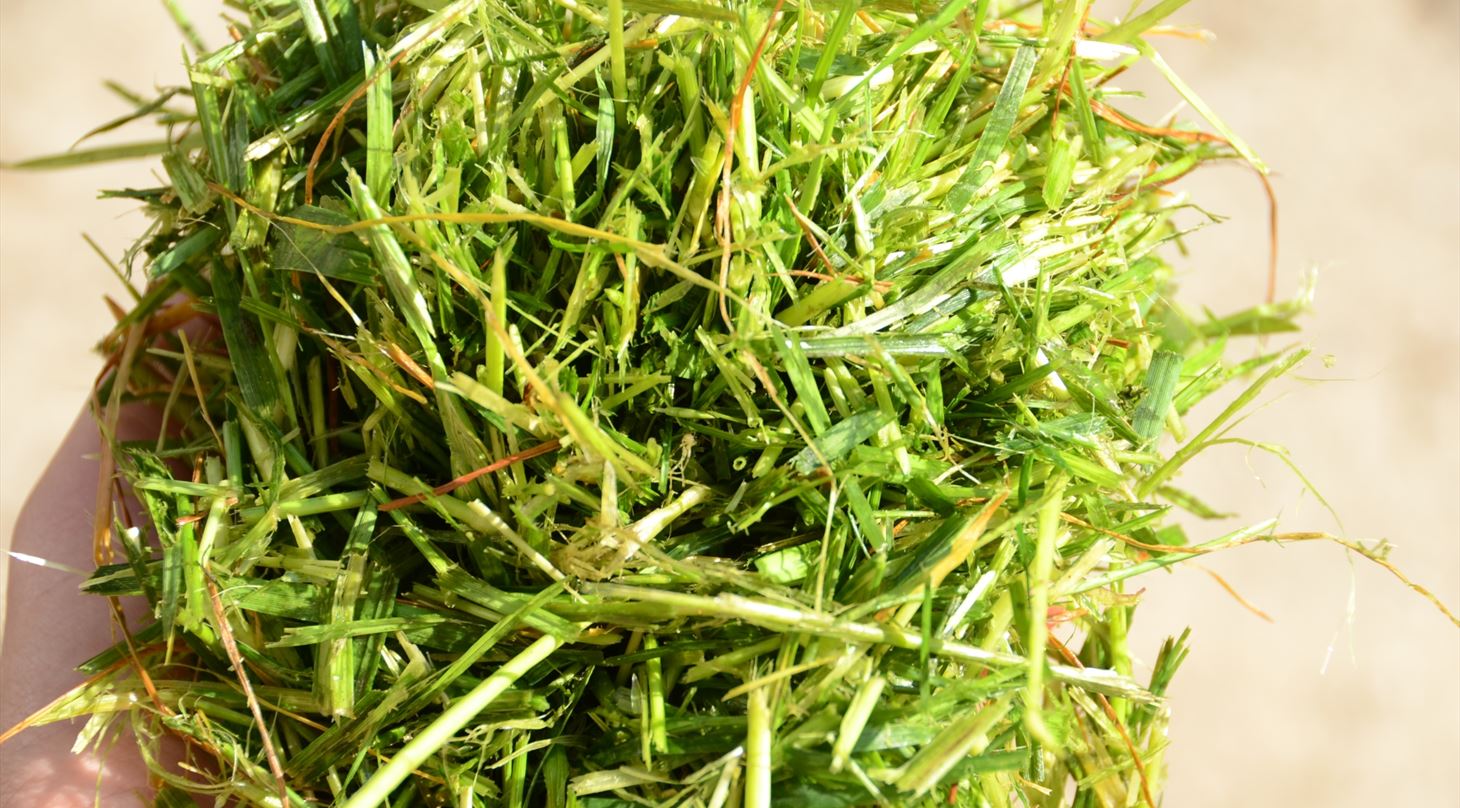 Project - Grass fiber-based paper for sustainable "to-go" packaging products
- SinProPack
Project start 1. March 2021. Project completion 31. August 2023.
This project aims at valorisation of fiber pulp from processing residue of grass-protein production by validating and demonstrating the use of grass fibers for a sustainable molded packaging material. This project will develop, test and evaluate molded fiber-based packaging for on-the-go food packaging products through a proof-of-concept, pilot production and industrial upscaling.
Increasing on-the-go consumption of food fuelling the growth of 'single-use-plastics' and the problem is growing. The project will result in a paradigme shifting solution by introducing and demonstrating grass fiber based packaging for on-the-go consumed food products and demonstrating it on a supermarket shelf. Based on estimated profit budget/earnings contribution, a value of DKK 0.16 per kg green biomass after processing can potentially give an earnings contribution of DKK 0.60 /grass-fiber packaging.
When processing 25,000 tons per year, the effect will be DKK 7,003,680 per biorefinery. When processing green biomass from potentially 100,000 ha with yield of approx. 60 tons/ ha, another new 240 green biorefineries can be established.
The implementation of the developed packaging will have a major impact on the environment reducing CO2 emissions by approximately 210 kilotons of CO2 annually and replacing 10 ktons of disposable plastic packaging with 8 ktons of biobased, biodegradable, home-compostable and yet recyclable fiber packaging.
The project has been granted by The Danish Environmental Protection Agency under the program for Green development and demonstration (GUDP).