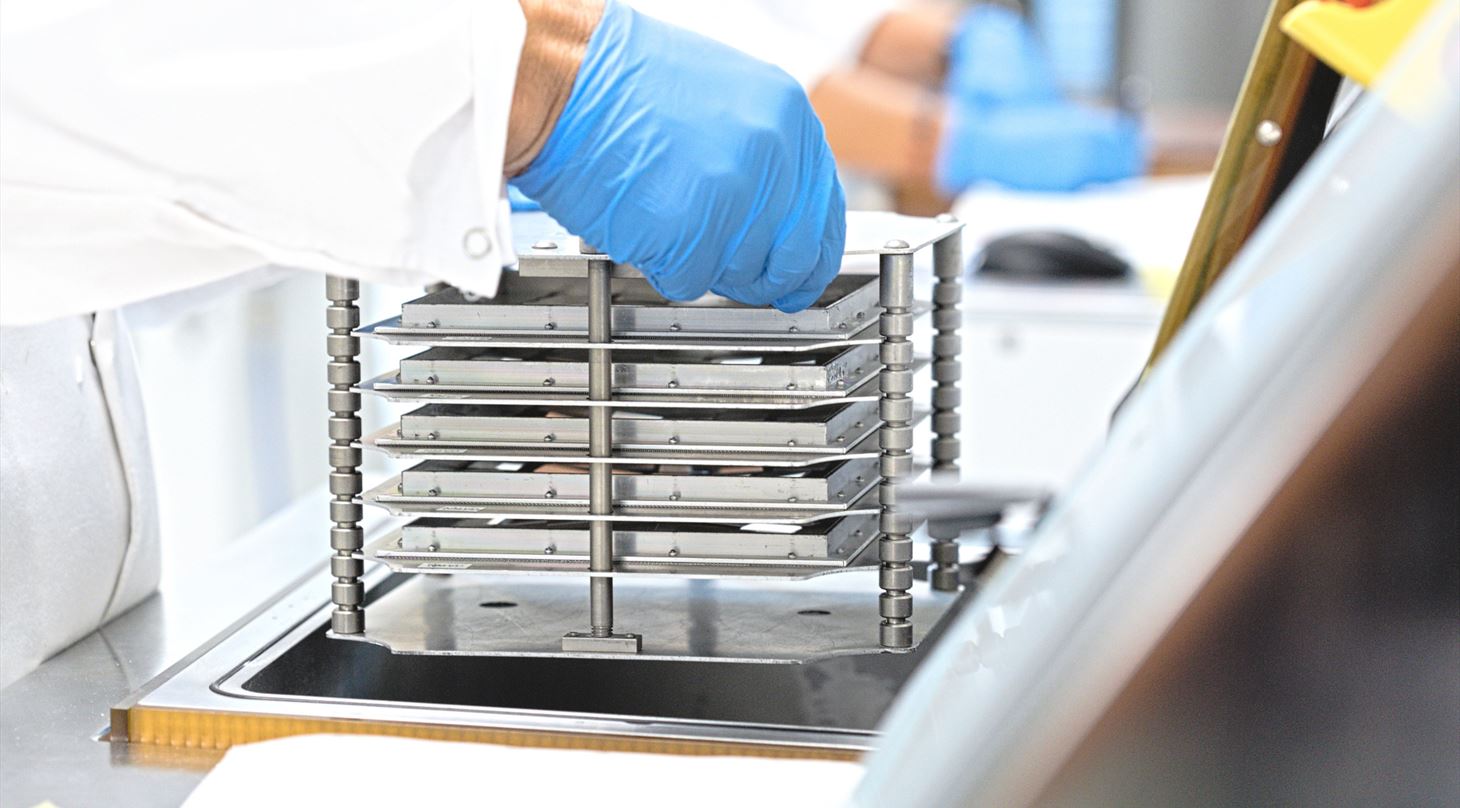 Nano Production and Micro Analysis
At the Centre for Nanoproduction and Microanalysis, we focus on the future. We are a team of specialists who solve commercial tasks and work on research and development projects.
We solve tasks within material characterization, nano-coating and laser microprocessing. In parallel, we work within three main areas: Energy systems, Printed electronics and Power-to-X.
Innovation is our everyday life, and our solutions equip companies for competitive production both now and in the future. We help the business community create green methods, smarter and better products and flexible production.
Need our assistance? Call Christian Kallesøe on tel.: 7220 2570, or use the contact form.
Our areas of expertise:
MATERIAL EXAMINATIONS, E.G. IDENTIFICATION
The Danish Technological Institute has one of Denmark's most well-equipped characterisation laboratories. We are DANAK accredited to examine unknown material and identify foreign objects, and our specialists can precisely isolate and identify
foreign objects and impurities. We are audited and approved for this type of examination by several of the largest pharmaceutical companies in Denmark.
Our competencies in material analysis can also be beneficial to material and product development.
PRODUCTION OF NANOCOATINGS
Does your product lack protection against water or oil? We develop nano-coatings that chemically bind to the surface of the product so that it is not destroyed during use. For example, components for microphones or headsets that must cope
with saliva and sweat without the liquids penetrating the electronics.
Our production of nanocoatings is ISO 9001:2015 certified, which ensures that we always produce reproducible nanocoatings of the highest quality. We are proud that year after year we are our customers' preferred supplier of nanocoatings, which give their products better performance and longer service life.
PRINTED ELECTRONICS
Printed electronics are the electronics of the future! By manufacturing electronic components and conductive tracks with printing technologies, functionality such as sensors and light can be incorporated into flexible and uneven surfaces and