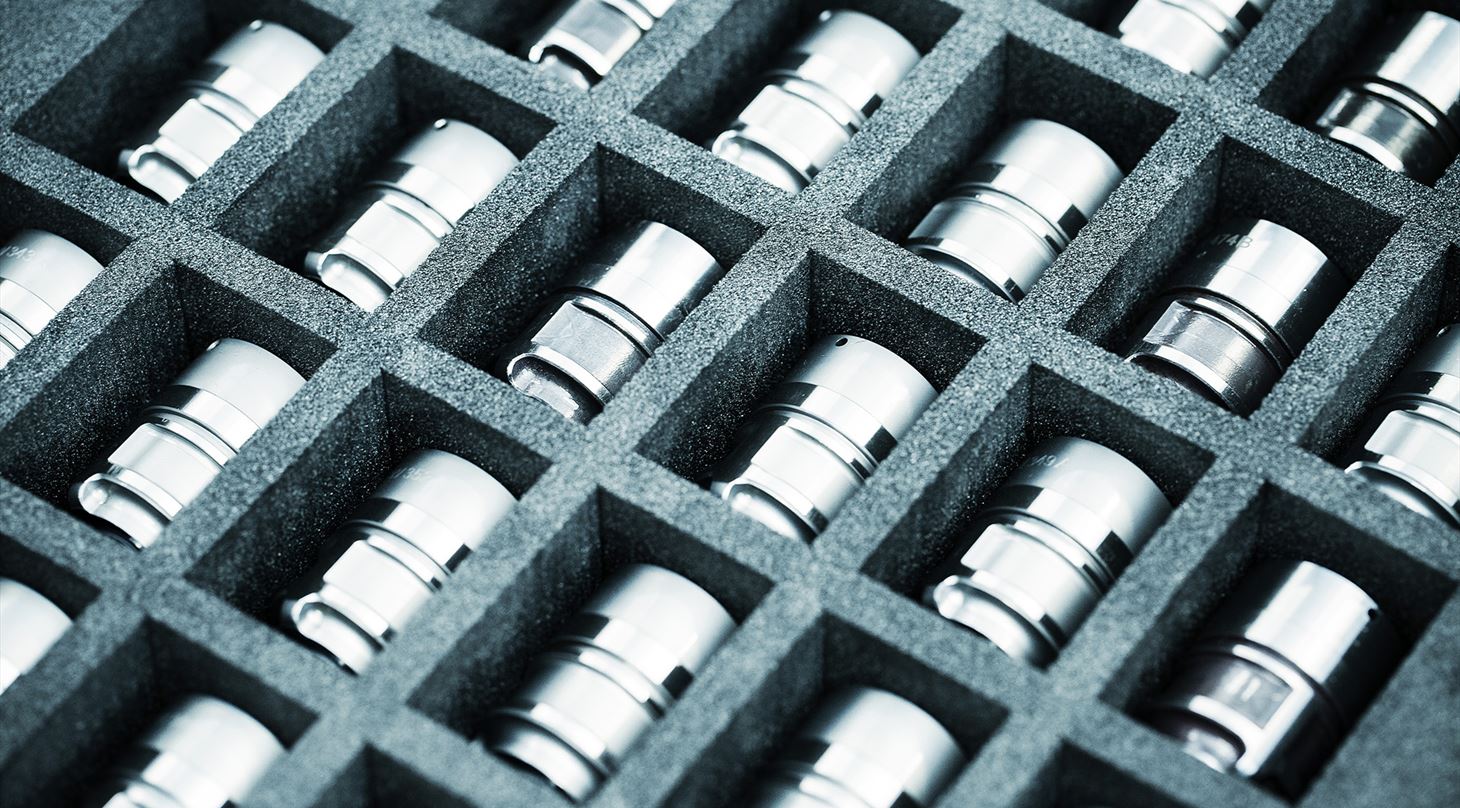 Products - Surface coatings
The lifetime of tools and machine parts is very dependent on the wear mechanisms they are exposed to. A surface treatment can therefore reduce the wear significantly.
The right surface treatment combined with a proper material choice can therefore reduce or totally eliminate wear. In some cases it is even possible to avoid the use of lubricants.
We provide coatings for most production tools, machine parts and finished components. Our coatings are used to prevent wear, corrosion, friction and further as release layers and for decorative purposes. Some of the coatings are electrical isolating, catalytically active, or conductive for specific ions.
The Tribology Centre provides a wide range of coatings (CrN, TiAlN, DLC, TiN, TiCN, TiO2, Al2O3, YSZ, pure metals ) and surface treatments (PVD, plasma CVD, ion implantation, IBAD, plasma nitriding and combination treatments).
Overview of tribological surface treatments


CrN – a flexible solution for many purposes
Chrome nitride (CrN) has many good properties and it is therefore a very suitable coating for wear parts, forming tools for plastics and metals and for a number of machine components.

DLC – for dry lubrication of movable parts
A Diamond Like Carbon (DLC) coating combines the lubricating property of graphite with the extreme hardness of diamond. DLC is very suitable for movable parts of e.g. stainless steel in order to avoid seizing/galling.

TiAlN – for punching, forming and machining
The entire TiAlN family of PVD coatings is characterised by an extreme hardness and high temperature stability. These properties make the TiAlN coatings very wear-resistant and they therefore find many applications.

TiCN – eliminating adhesion problems
The TiCN product family consists of hard coatings, which are especially applicable for prevention of adhesive wear when processing e.g. stainless steel.

TiN – for cutting and forming tools for metal
TiN is the traditional product within tribological coatings and is used for e.g. cutting and forming tools. Suitable against setoff of e.g. brass.

Ion implantation – the invisible strength
Ion implantation enhances the wearability on e.g. knife edges and precision (punching) tools and further improves the corrosion resistance of e.g. injection moulding tools.

Plasma nitriding – the modern nitration process Plasmanitriding is used for nitridingt and nitrocarburizing of steel at lower temperature than the traditional processed. The result is hard and wear-resistant surfaces with good sliding properties.

Oxides – TiO2, YSZ and Al2O3
Oxide-based coatings are applied for electrical isolating surfaces, self-cleaning surfaces, self-cleaning surfaces, for improved release properties, non-soldering surfaces etc.