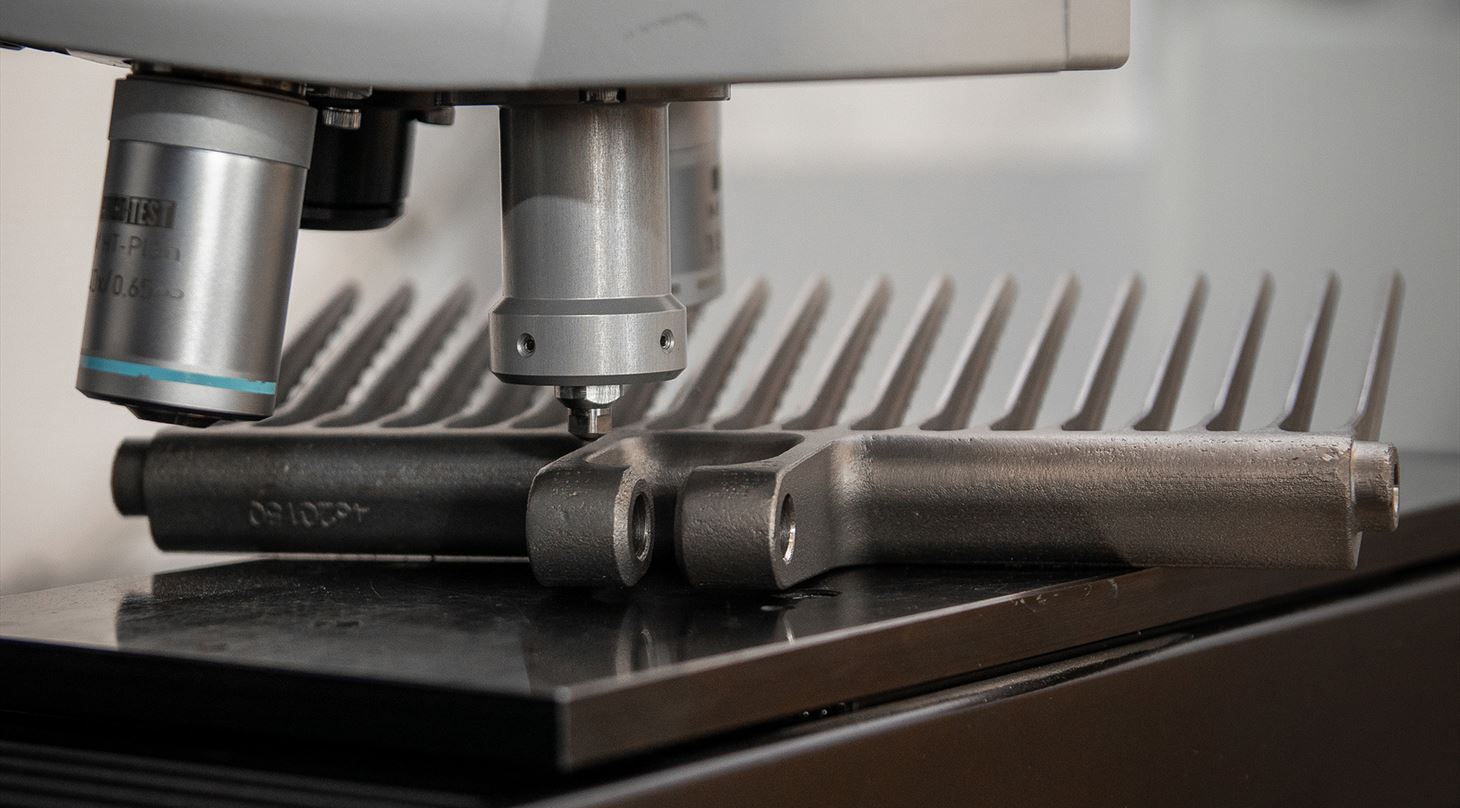 Quality assurance of 3D printing - Ensure the quality of your parts
Users of 3D printing are different - and quality assurance can mean something completely different depending on the industry and the function of the printed items.
At the Danish Technological Institute, we have more than 30 years of experience with 3D printing, and we have complete production facilities for ongoing series production of items in both plastic and metal. In addition, we also offer advice on manufacturing with 3D printing to help you get started - or take the next step - with the technology.
See some of our customer cases here
When working with 3D printing, quality plays a crucial role - and the Danish industry has very different requirements for quality assurance. To live up to these requirements, we have divided production into three classes, which can be seen in the table below.
Quality matrix

For prototypes, there are typically no requirements for tolerances, mechanical properties, surfaces, etc., while a critical item that MUST not fail need to be quality assured as best as possible.
We have divided the three quality classes into workflows and delivery conditions, and it is especially before the actual printing process that the workflows in the different classes differ significantly from each other - this appears from the guide further down the page.
For quality assurance purposes, the product specifications are absolutely crucial. They contain all the requirements that the item must comply with - and that the finished item can be held up against. It can e.g. involve a 2D drawing with dimensions and tolerances, determination of print orientation, or requirements for surface roughness and mechanical properties.
The delivery conditions cover documentation of the product in relation to the product specifications.
ISO 9001
We ensure quality by following the ISO 9001 quality management system. Among other thinggs, this ensures uniform production, continuous quality control and continuous improvements.
Accredited test facilities
At the Danish Technological Institute, we have several accredited test facilities available, and we can support the entire process of quality assurance in a cost-effective way. For instance, we can document:
The guide below illustrates what the entire process can look like from first contact to ongoing production. Should you have any further questions, you are of course welcome to contact us.
Quality policy
Center for Industrial 3D Printing has a separate quality policy that supports the Danish Technological Institute's brand promise, which you can see in the strategy here. This means that:
We deliver components to costumers conforming to the product specifications and within the agreed upon delivery time.
Top management is active in providing necessary competences within the organization, including employee education and personnel needed to fulfill the quality policy and goals.
Top management commits to continuous improvement of the QMS
Download the guide