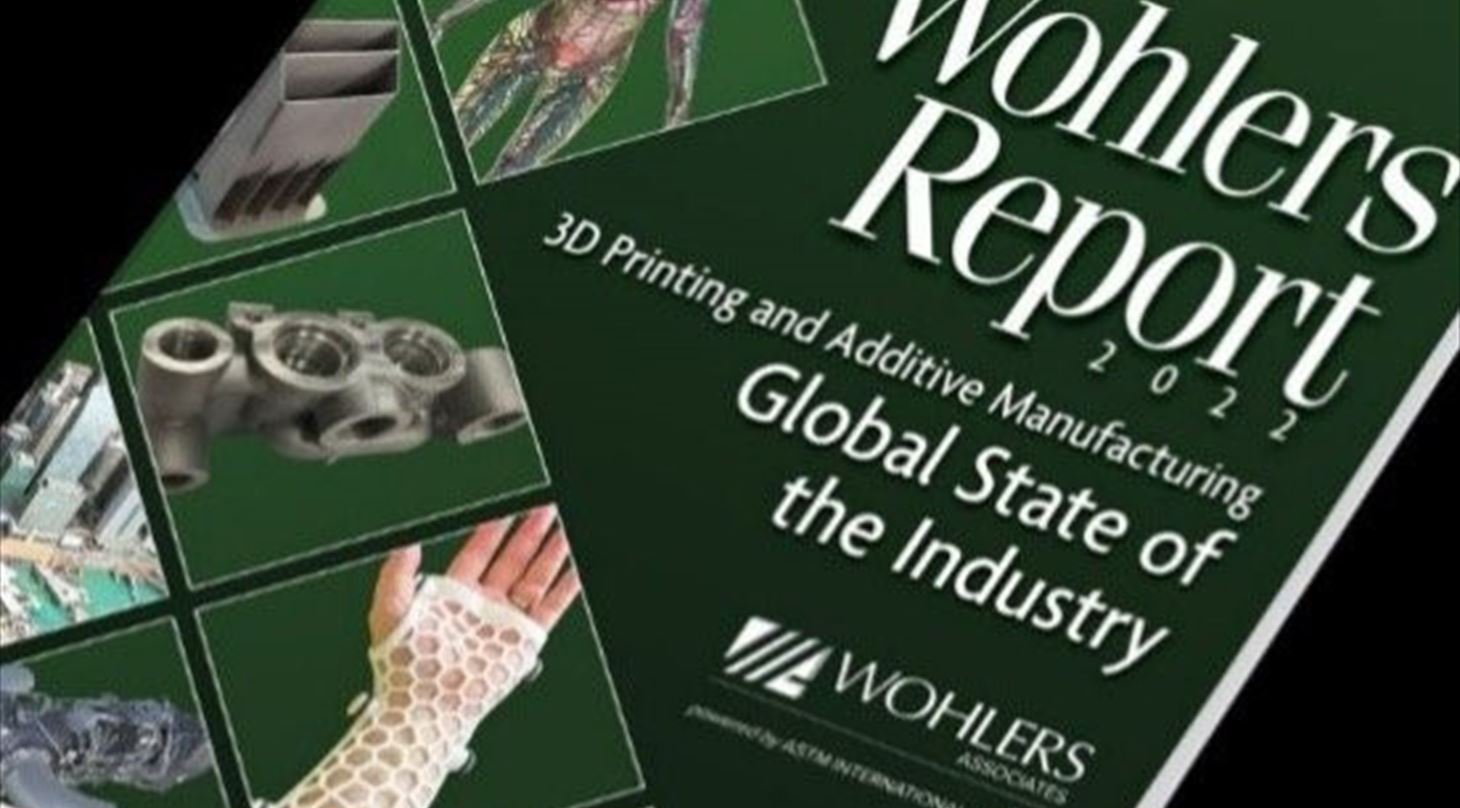 Wohlers report 2022 shows renewed growth in Additive Manufacturing
Earlier this week, Wohlers Associates, powered by ASTM International, announced the publication of Wohlers Report 2022. This marks the 27th consecutive year of publishing the industry-leading annual report.
The 425-page report is founded on 26 years of data and market intelligence, coupled with a vast network of contacts worldwide, and it provides new content and expert analysis on additive manufacturing (AM) and 3D printing worldwide.
​ Let us help you with AM production
Research for Wohlers Report 2022 shows an AM industry growth of 19.5% in 2021. This is up from the 7.5% growth in 2020, which was impacted greatly by the COVID-19 pandemic.
As expected, the industry has returned to a period of advancement and investment. This expansion cuts across aerospace, healthcare, automotive, consumer products, energy, and other sectors

- Terry Wohlers, Wohlers Associated
Industrial use dominates
As the technology and industry mature, a growing number of companies are using AM for custom products and series production, according to the new report. A sign is the growth of polymer powder consumption in 2021, which grew by 43.3% to overtake photopolymers as the most used AM material, Wohlers Report 2022 shows.
- It interesting to see that polymer powder has finally overtaken photopolymers, but it is not a huge surprise. For several years, there has been a movement towards a more industrial use of AM, and this is also what we see from our customers - and powders are simply more suitable for the industrial applications. But I'm happy to see that the overall AM growth is back on track, and I can't wait to dive deeper into the report, says Jeppe Byskov, Director at the Danish Technological Institute.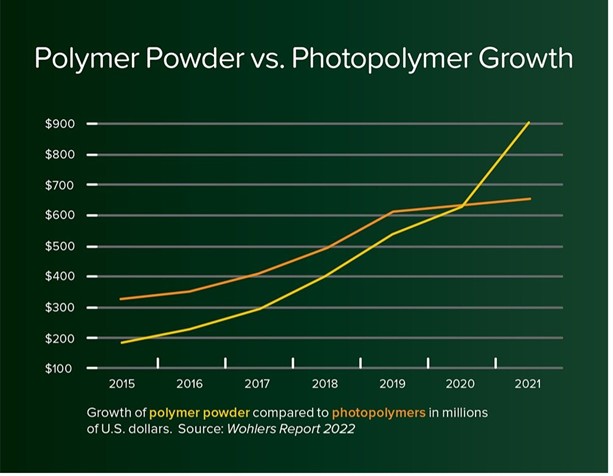 Figure 1: Growth of polymer powder (yellow) compared to photopolymers (orange) in millions of dollars. Source: Wohlers Reports 2022
New features in this year's report
Some of the new and expanded features of Wohlers Report 2022 are:
Scaling AM into production
Workforce development and sustainability
Women in 3D Printing
Ground-breaking R&D programs
Reports from industry experts in 34 countries
The future of AM.
More information on Wohlers Report 2022 is available here.