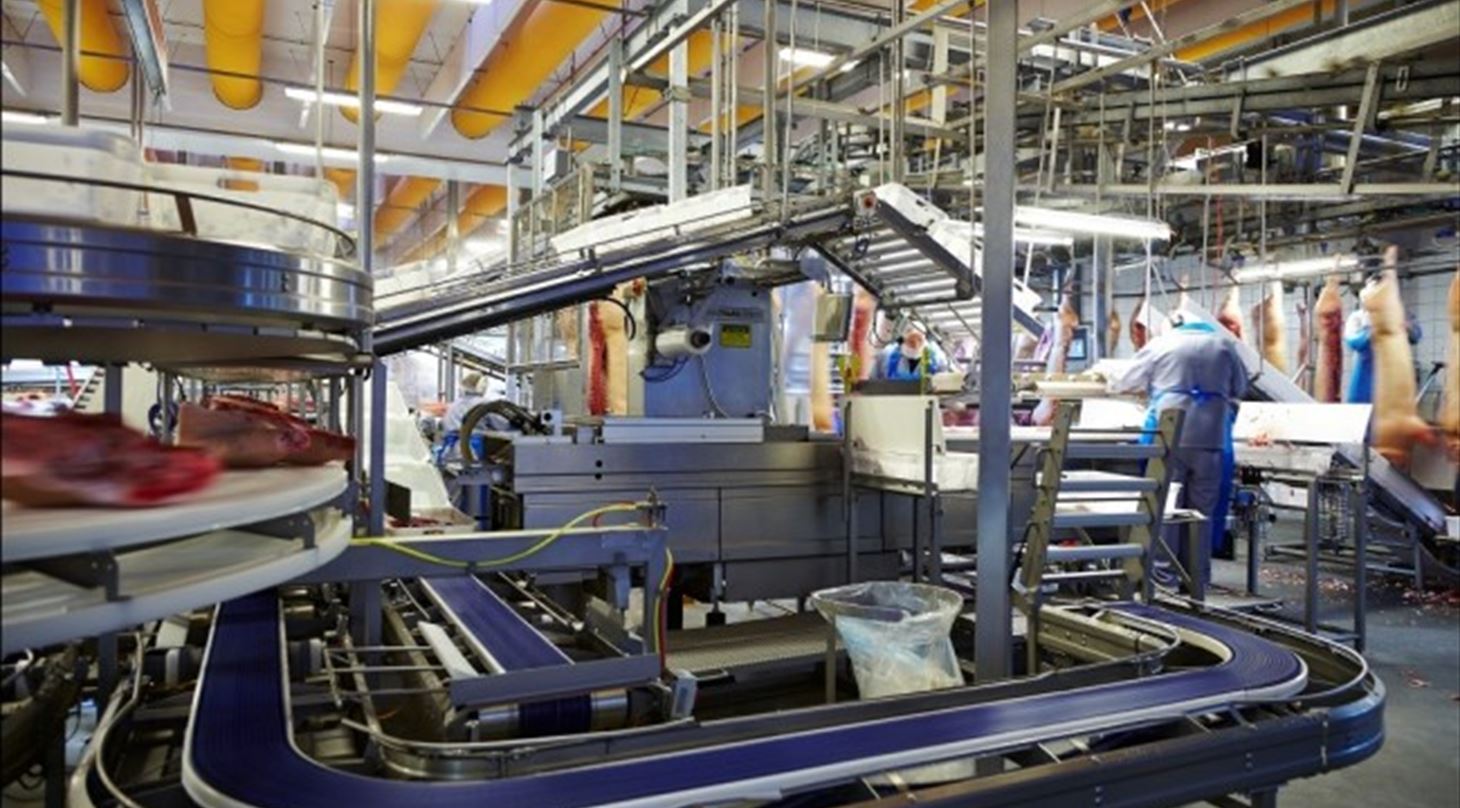 Design and specification of HVAC systems in food plants
DMRI has extensive experience in the complicated interfaces between processes and installed equipment affecting the meat quality. The meat quality and thereby the cost effectiveness of the plant is affected by the performance of the ventilation system. We offer food processors our assistance in engineering cost-effective ventilation systems.
Chilling and ventilation of production areas are of importance for many reasons:
Remove heat from operators, machinery, lightning etc.
Maintain the surface temperature of the meat and avoid bacteriological growth.
Avoid condensation on cold surfaces.
Distribute uniform air temperature evenly in the production area without draft.
Avoid draft due to temperature differences.
Obtain a controlled fresh air inlet – improving the working conditions.
Obtain a quick dry-out of the production rooms after cleaning, thus avoiding wet surfaces.
Avoid drying out of products.
We recommend the use of textile air distribution socks in the production areas:
Avoid cold drafts from the air supply inlet, thereby improving the working environment.
Obtain even distribution of the fresh cold air in the room.
Obtain a big air exchange and a small ∆t.