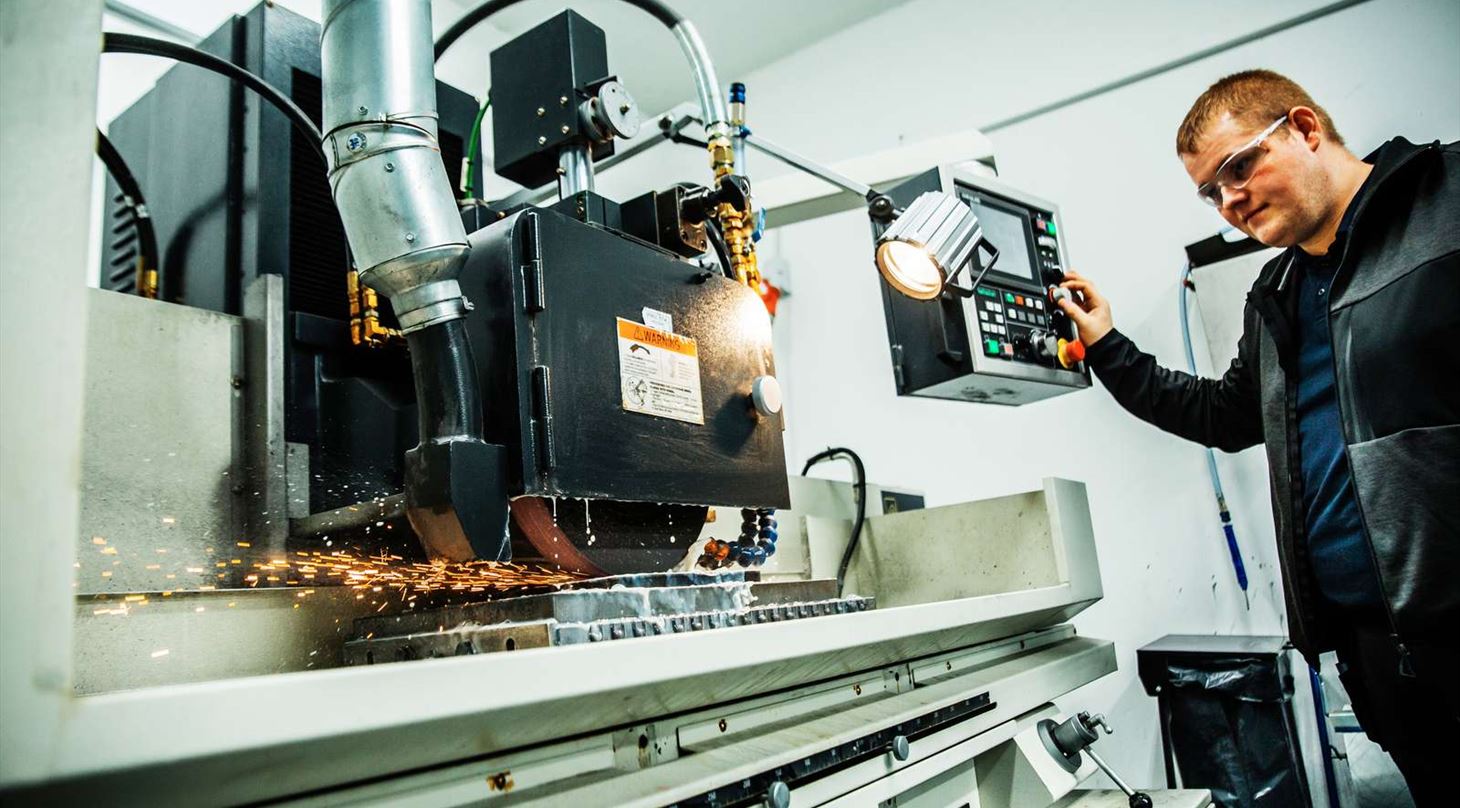 Introduction to 3D printing - Quality and processes
When you say '3D printing', most people think of the specific process that takes place inside the printer itself, where layers of powder or liquid are welded together by lasers until they form a finished item.
But the fact is that 3D printing consists of several processes, and both preparation and finishing play an important role in the final result - especially if you want to repeat the result again and again. This is particularly true for metal 3D printing.
The image below shows some of the processes that are typically part of the production itself, and here the preparation is not even included.

It is through these processes that 3D printing takes the step towards industrialization, and therefore it is important to be aware of them if you are to specify your items optimally for 3D printing - either in-house or with an external supplier.
Different quality levels
When talking about specifying items for 3D printing, it is important to point out that the quality level depends on what the item is used for. For simplicity, we can distinguish between 3 levels, each of which has different requirements for the processes and specification:
Low – e.g. prototypes where surfaces, tolerances and quality are not essential
Medium – could be consumer products such as phono cartridges, where tolerances and surfaces must be in place
High – e.g. items for the medico industry, where full traceability, documentation and quality testing are required, and where tolerances and surfaces are essential
At the Danish Technological Institute, we have been 3D printing for more than 30 years, and with the vast expertise we have acquired, we can offer all these processes - from specifications, design optimization, preparation and printing to finishing, documentation and full quality assurance. We also offer advice on the various processes, so you are better prepared to have your item printed in the quality and with the characteristics you want.