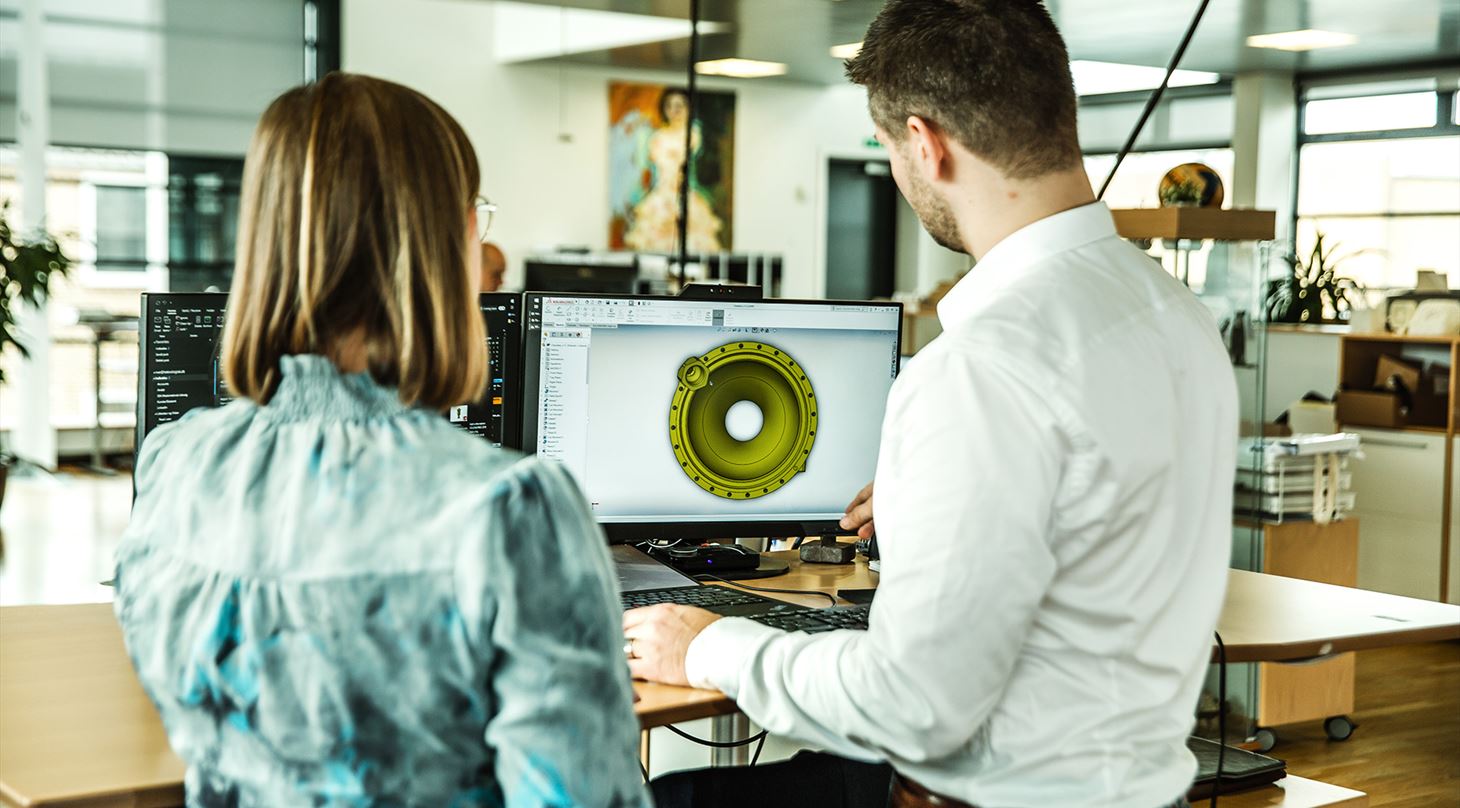 Introduction to 3D printing - Your 3D printing potential
Do you want to find out if your company has untapped financial potential in Industrial 3D printing? At Danish Technological Institute, we have developed a decision-making tool that can help you find and evaluate the parts in your company that have the greatest financial potential when it comes to 3D printing.
Companies often have hundreds of parts to keep track of, and it can be difficult to pinpoint the specific parts with the greatest financial potential in 3D printing - also known as additive manufacturing. Most parts can be 3D printed, but that does not mean that they should.
In order to assess whether it is worthwhile to 3D print a specific part, it is necessary to examine the economic advantages and disadvantages of the entire value and supply chain - over the entire lifetime of the part.
We do this using our decision-making tool, which consists of five steps:
Find
In collaboration with you, we identify about 30 parts, and we look at both finished products, sub-components and utilities. For this, we use some initial search criteria.
Evaluate
We evaluate the parts that we found with our digital evaluation tool. This results in a graphical mapping that allows you to select the three to five parts that have the highest immediate potential.
Optimize Design
We develop a design that utilizes the unique benefits of 3D printing - here, we focus on minimizing the print price as well as optimizing the functionality of the part.
Print and Test
We 3D print the selected part and test them with relevant test methods so we can compare quality and functionality with the existing part specifications.
Verify
Finally, we verify the business potential of the parts in a tangible and undretsnadable report that compares the financial advantages and disadvantages of 3D printing the individual parts. This provides you with a solid foundation for assessing whether you should start working with Industrial 3D printing.
You can begin immediately
If you already want to start looking for possible parts in your company, here are some tips to get started.
Part size and material
In order for a metal part to be printed, it should usually not be larger than 500mm x 280mm x 360mm, and it must be possible to produce the part in one of the following materials:
Titanium
Aluminum
Stainless steel (316L)
Tool steel (H13)
Inconel
Initial search criteria
It would make sense to start looking for parts that meet one or more of the initial search criteria:
Parts with a high cost price per kilo of material (DKK / kg)
Parts produced in low volume
Parts made of expensive materials, e.g. titanium.
Parts with many and/or complex manufacturing steps
Parts with long delivery time
Parts where the ease of cleaning, weight, flow or temperature play an important role
Be aware that a part does not have to meet all search criteria to have the 3D Print potential.
If you are interested in discovering your company's financial potential with industrial 3D printing, we would love to stop by for a free and non-binding introductory meeting.
In the video below, Kristoffer Ryelund talks about the process (only in Danish)