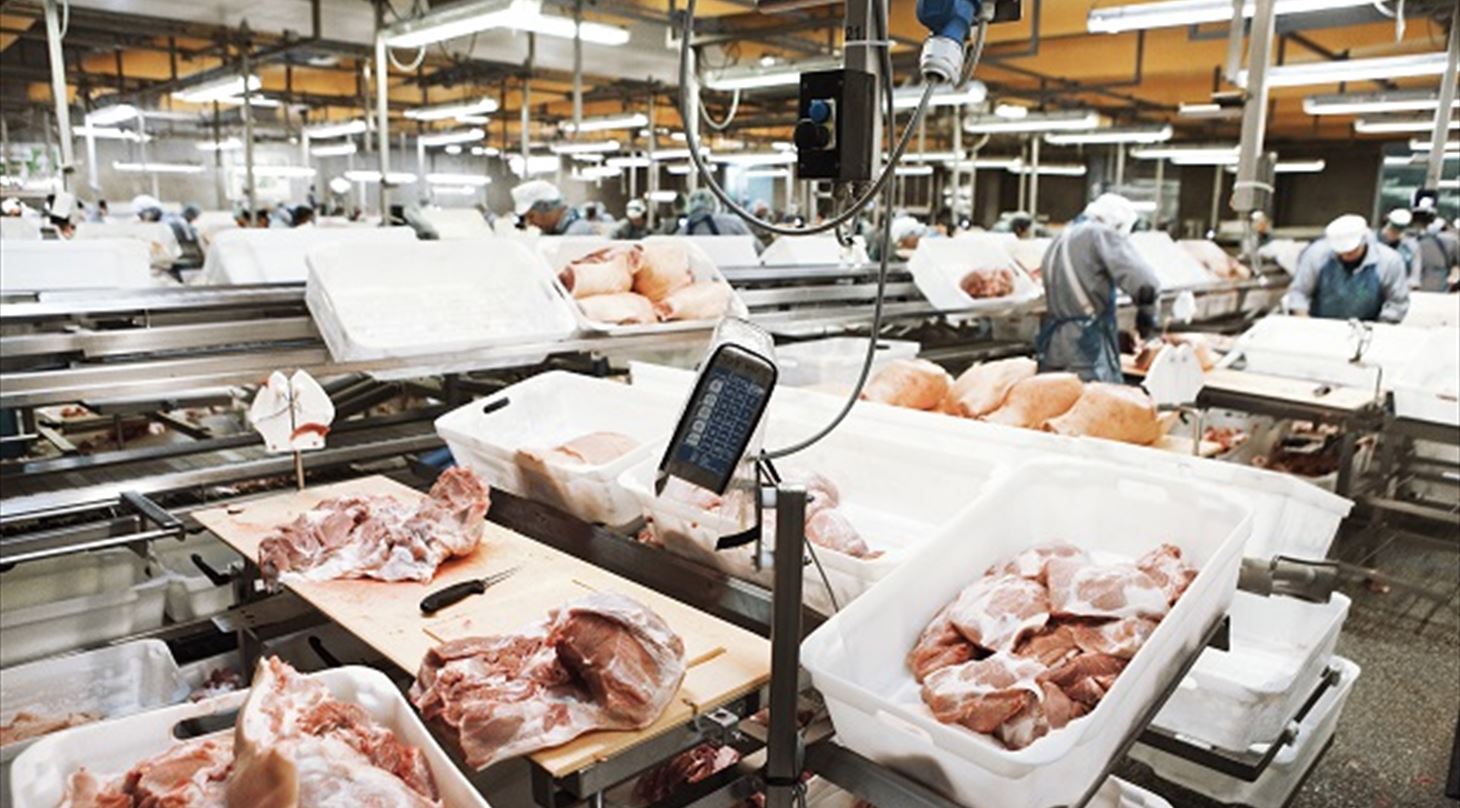 Strategic development & investment plan
You know you can do better!
But where to focus and in which sequence?
Improving performance through capacity enhancement and investments – how well do you do today at different operational parameters?
Optimization of yields
Potentials within grading & sorting
Improvement of efficiency and productivity
Optimization of resources: water, energy and waste
Change management projects: overproduction, defects, inventory, motion, double handling, over processing, transport and idle time
Profit gains could be achieved by harvesting the low-hanging fruits and the easy to pick issues, without investments. In other situations, you might require investments to obtain the gain. How do you systemize the investment projects for implementation? Prioritized according to their ROI and their physical opportunity is the answer!
Through a Production Analysis, we draw a "line in the sand" by revealing your status and possibilities of your present performance – DMRI can assist you in working out a 'Strategic Development & Investment Plan' for a future short and long term development strategy.
We will prepare your company's investment projects prioritized by their ability to generate profits:
• Designs and specifications and investment CAPEX
• Consequences to OPEX
• Plan for successive implementation according to priority
Step by step development plan
The design plan will reveal a step by step development plan showing how you should conduct your business through e.g. the next 3 to 5 years.
Through changed operational approach and investments, we are capable of guiding you, in the most profitable way, in how to increase your performance.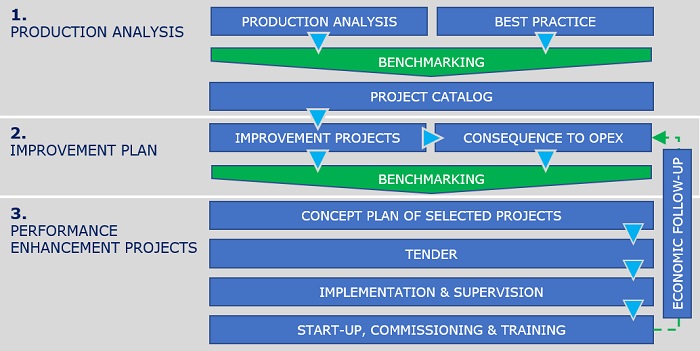 Figure: Step by step development plan