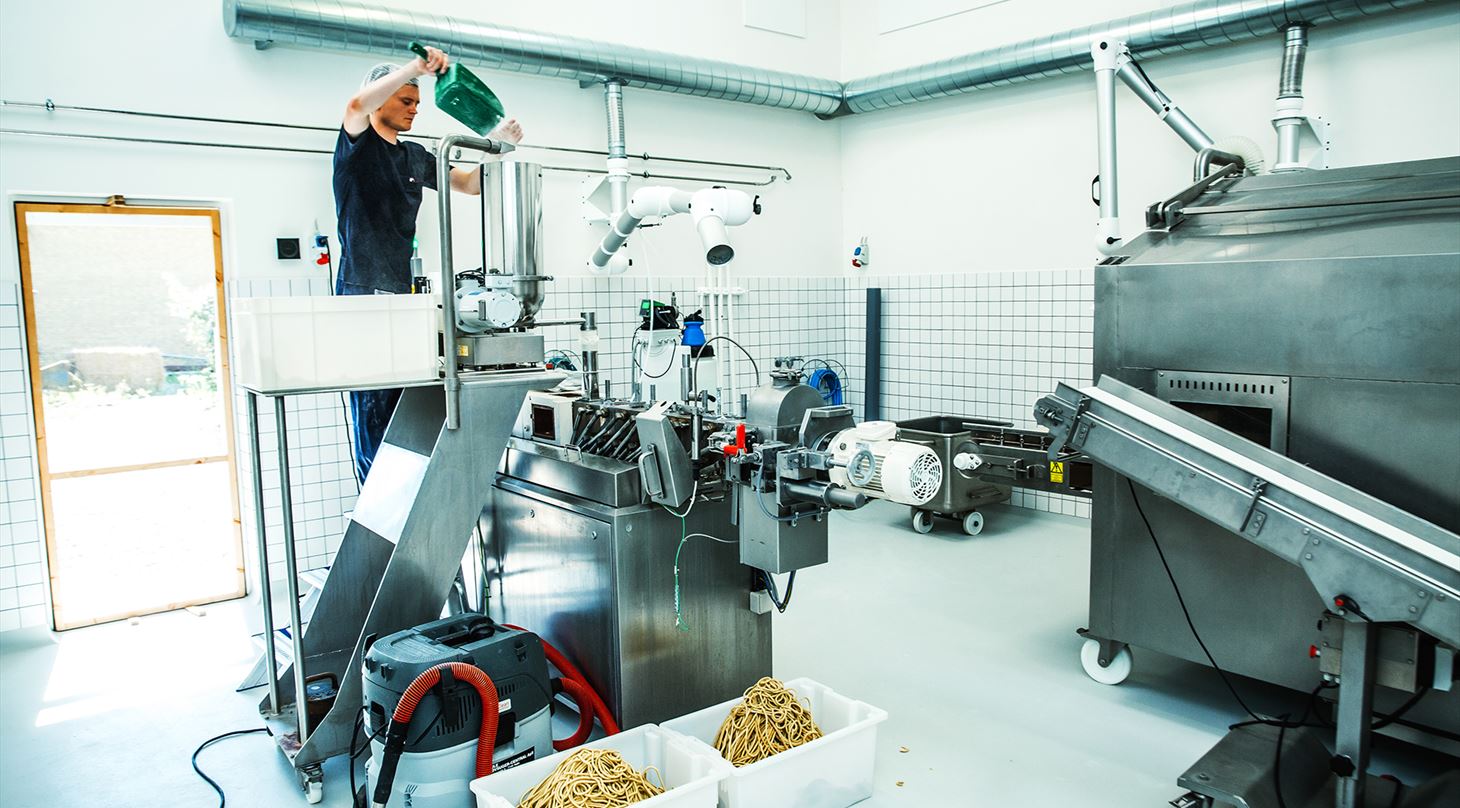 Extrusion
We offer pilot scale extrusion of food and feed with an output of pasta, ready-to-eat cereals, snacks, fish feed, and textured vegetable proteins etc. In our pilot production tests can be carried out in a controlled setting, so you gain reliable data. This gives you a unique opportunity to confirm, whether your product is ready for the market or needs further development. You are welcome to be present during test runs. You can deliver a test plan or develop one in corporation with us.
Within extrusion we offer:
Proces- and product development using twin screw extrusion (10 - 60 kg/hour):

Food : Texturizing of plant proteins, snacks, pasta, micro encapsulation of ingredients and nutrients etc.
Fish feed

Pilot scale trial production of your recipes
In addition we offer these processes:
Pre-treatment of raw material to make them more suitable for extrusion
Grinding
Mixing
Addition of additives
Coating for improved taste (food) and fat uptake (feed)
Drying
Analysis of the raw materials and final products
Through the pilot plant you can gain access to our analytical labs, sensory lab, regulatory team and test kitchen, FoodtureLab.
Our services: Pilot production of food and feed
---