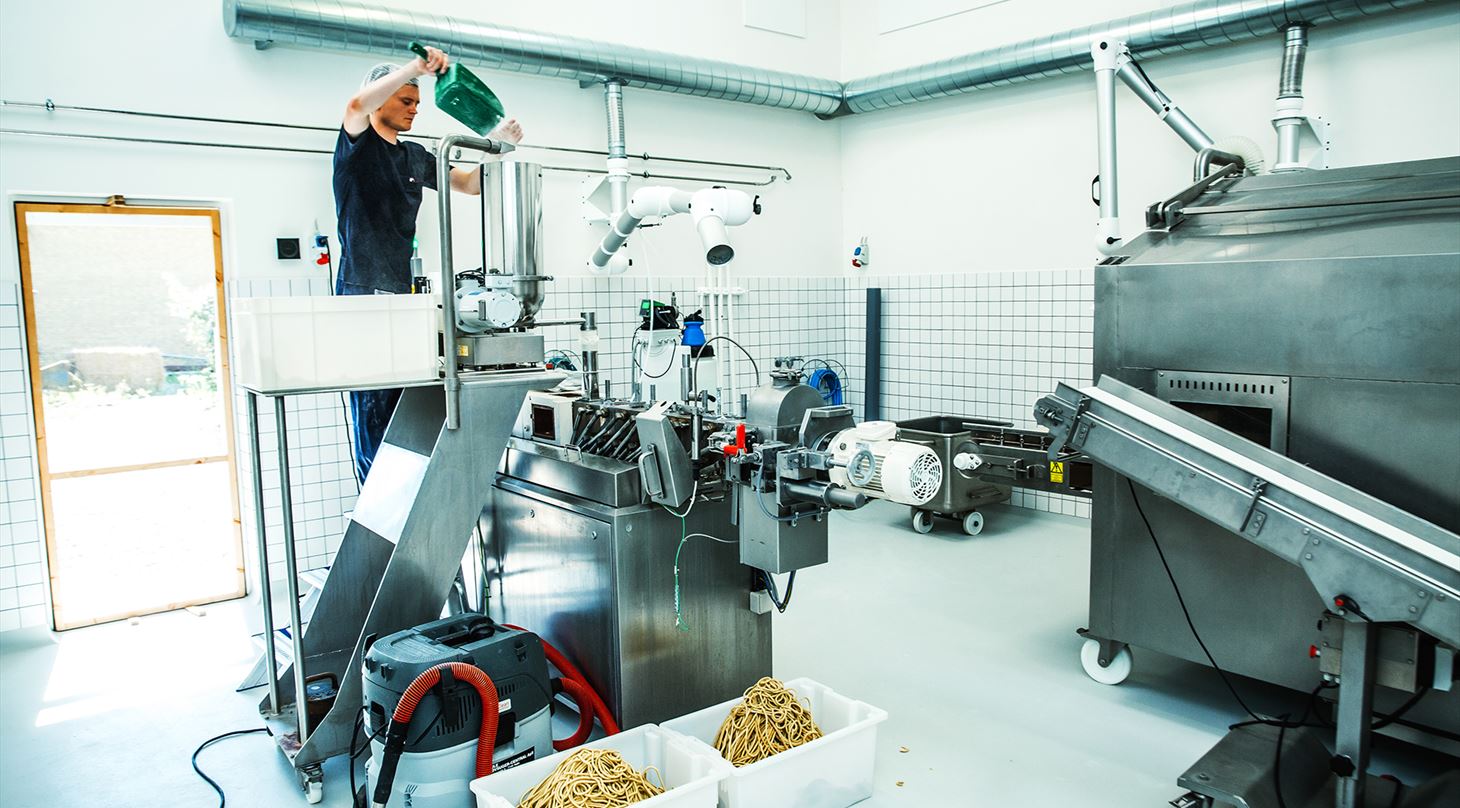 Extrusion
We offer pilot scale extrusion of food and feed with an output of pasta, ready-to-eat cereals, snacks, fish feed, and textured vegetable proteins etc. In the proces, we experiment with the raw material and how it is exposed to heat and pressure. This makes it possible to design the final product so it obtains a certain density and porosity.
Our expert knowledge and equipment is available to you during the entire production process: from proposal to decision of formular, purchase of ingredients, grinding, mixing and subsequently extrusion.
We offer:
Single screw extrusion for feed (10 kg - 3000 kg/hour)
Twin screw extrusion for process- and product development, texturizing of plant protein, micro encapsulation vitamins, aromas etc.
Consultancy on product development, ingredient mixtures, raw materials and process optimization
Through the pilot plant you can also gain access to our analytical labs, sensory lab and test kitchen, FoodtureLab.