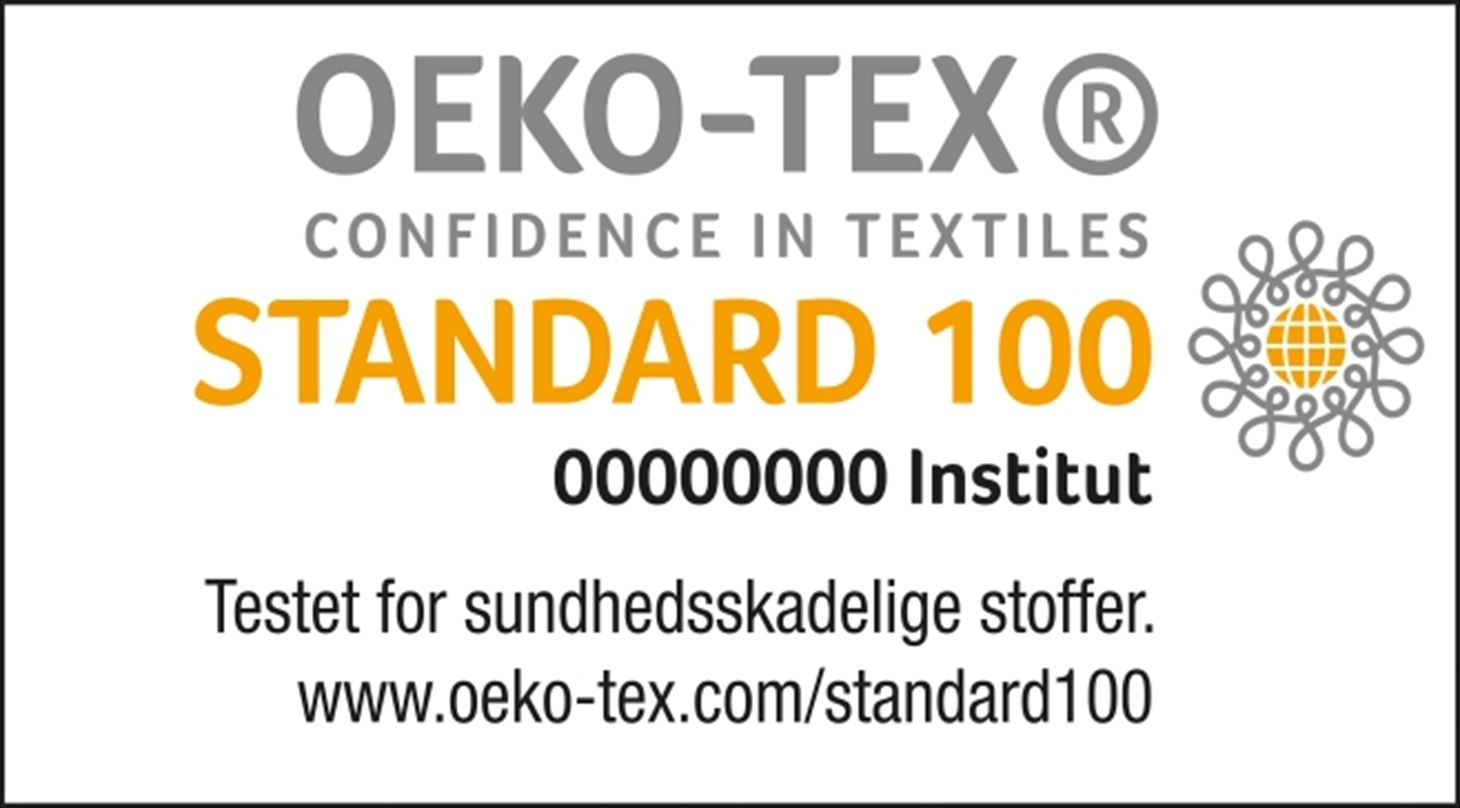 Clothing and textile - OEKO-TEX®
Neither consumers nor professionals can see or feel if textile products contain harmful substances. OEKO-TEX® certification of your products guarantees that they do not contain any chemical compounds known to be harmful.
This is a competitive advantage in the international market and ensures that your products comply with the requirements of REACH, the EU law regulating chemicals, and the substances on the SVHC list (Substances of Very High Concern).

DTI can certify your products or production according to
STANDARD 100 by OEKO-TEX®
MADE in GREEN by OEKO-TEX®
STeP by OEKO-TEX®
ECO PASSPORT by OEKO-TEX®
LEATHER by OEKO-TEX®
DETOX to ZERO by OEKO-TEX®
Standard 100 by OEKO-TEX® is the world's leading health & environment label for textiles with app. 17,000 certificates issued. DTI is the Danish representative for the international OEKO-TEX® certification scheme.
When your products are OEKO-TEX® certified, they can carry the label "CONFIDENCE IN TEXTILES – tested for harmful substances" with a valid number and institute name. You can use the label on products and in your marketing wherever you may wish, as many consumers prefer certified products.

How can DTI's OEKO-TEX® team help you?
OEKO-TEX® certify products and production
Provide advice for marketing of OEKO-TEX® certified products
Ensure that your products fulfil REACH & SVHC requirements
Perform random control checks on your OEKO-TEX® certified products