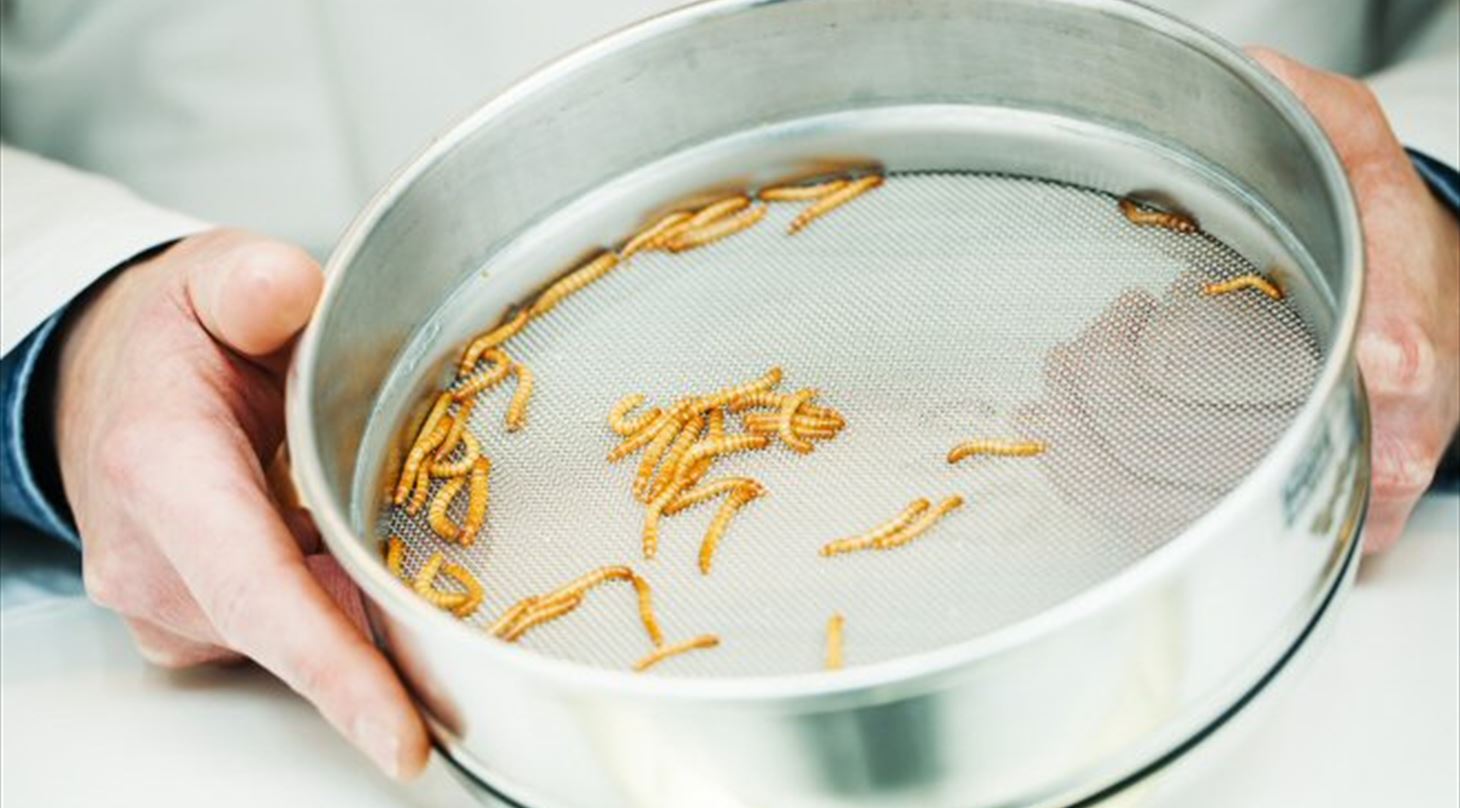 Biomass Processing Technology - Bioconversion with insects
Danish Technological Institute has facilities for insect cultivation, and laboratories for characterization of substrate for insect production (biomass) and insect-based products (e.g. food and feed). Furthermore, we have experience with up-scaling of insect production to sub-industrial level.
Insects can efficiently convert low value waste as well as Agricultural and industrial side streams into insect biomass. The resulting biomass is rich on high-quality protein (30-60% protein) and lipids - making it a high value feed for livestock production.
Some types of insects, such as the common housefly, can efficiently convert licestock manure and upcycle other low-grade waste streams. In addition, the bioconversion of livestock manure results in a nutrient rich compost product. However, current EU legislation only permits the use of non-Waste vegetable substrates for insect production for food and feed applications.
Read more about our recent project BIOCONVAL.
What we offer:
Business Development
Survey of side-streams as substrate for insect production
Evaluation of substrate suitability for insect bioconversion
Process optimization (automation, mechanisation of production)
Nutritional analysis of insects as food and feed
Functionalisation of insect-based food and feed
Microbiology (food and feed safety)
Regulatory affairs (food, feed, tech legislation)
Toxicology and allergenicity assessments
Sensory (consumer attitude to food)
Equipment for bioconversion with insects:
Classified laboratory with facilities for cultivation of insects
Laboratories for chemical and microbiological analyses
Laboratories for functionalisation and nutritional characterisation
Sensory panel