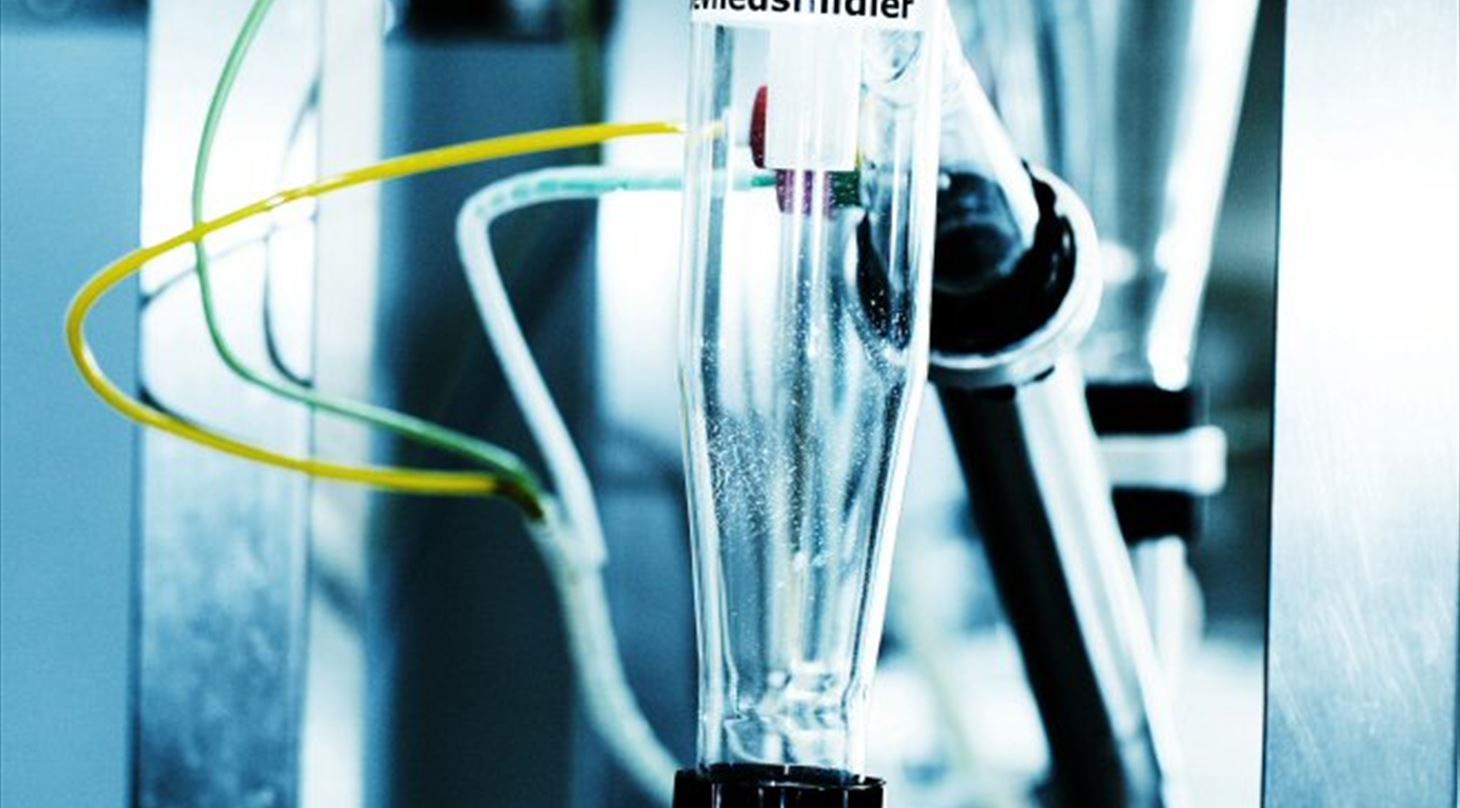 Biomass Processing Technology - Pilot plan for biorefining

Bio-refining can be described as a cascade utilization of the majority of available value-based components in a given biomass. There is an increasing focus on optimized utilization of biological by-, waste and residual products to create a feasible business plan based on low-value biomass, while contributing positively to the environment and ensuring continued resource availability.
By extricating the different building blocks within the biomass, the individual components can achieve a higher value. For example, proteins depending on the type and quality find use in the production of food, feed, cosmetics and glue. Fibers that can be applied in areas such as feed, food, materials and bioenergy. The individual biomasses contain numerous specific high value products, such as saponin, chitin, â-glucan and alginate, which also have a range of uses in pharma, preservation, dietary supplements and cosmetics.
In the light of the above, there have been many efforts on biorefining various biomasses. In some cases, the ideas are proven on a laboratory scale, but unfortunately, rarely upscaled in actual full scale production facilities. Scaling up methods need to be assessed to evaluate whether a production will be feasible and at the same time economically viable. A generic pilot for scaling up is now available to companies at the Danish Technological Institute.
Our approach to bio-refining is to handle biomass as simply as possible, ensure the functionality of the products and keep costs down through the use of chemically benign processes. These processes may include enzymatic hydrolysis if necessary, mechanical treatment, heat and pH adjustments.
The pilot plant consists of the following:
Temperature regulated process tanks (up to 800 L per batch)
Heat exchanger (heating of tank contents up to 140 ° C)
Equipment for wet mechanical processing (wet mill and refiner)
Separation equipment (filter band, decanter and separator)
Ultrafilter
Spray drier
The pilot-scale bio-refining plant at the Center for Wood and Biomaterials at the Danish Technological Institute in Taastrup, Denmark is available to anyone who has a good idea in the field of bio-refining and would like to evaluate the potential based on pilot-scale experiments. The plant is generic - in other words, built to be flexible in terms of handling various biomass types, both 'green', 'yellow', 'blue', etc. We have expertise in refining of biomass and setting up business cases based on the achieved results. We work for companies in addition to participating in research and development projects.
How can we help you?
Mapping the chemical composition of a biomass for increased business potential
Process development from laboratory to full scale
Dry and wet fractionation of biomass on pilot scale
Extraction of components in amounts sufficient for subsequent testing by end users
Initial business cases based on experimental work
Please contact section manager Anne Christine Hastrup for further information.