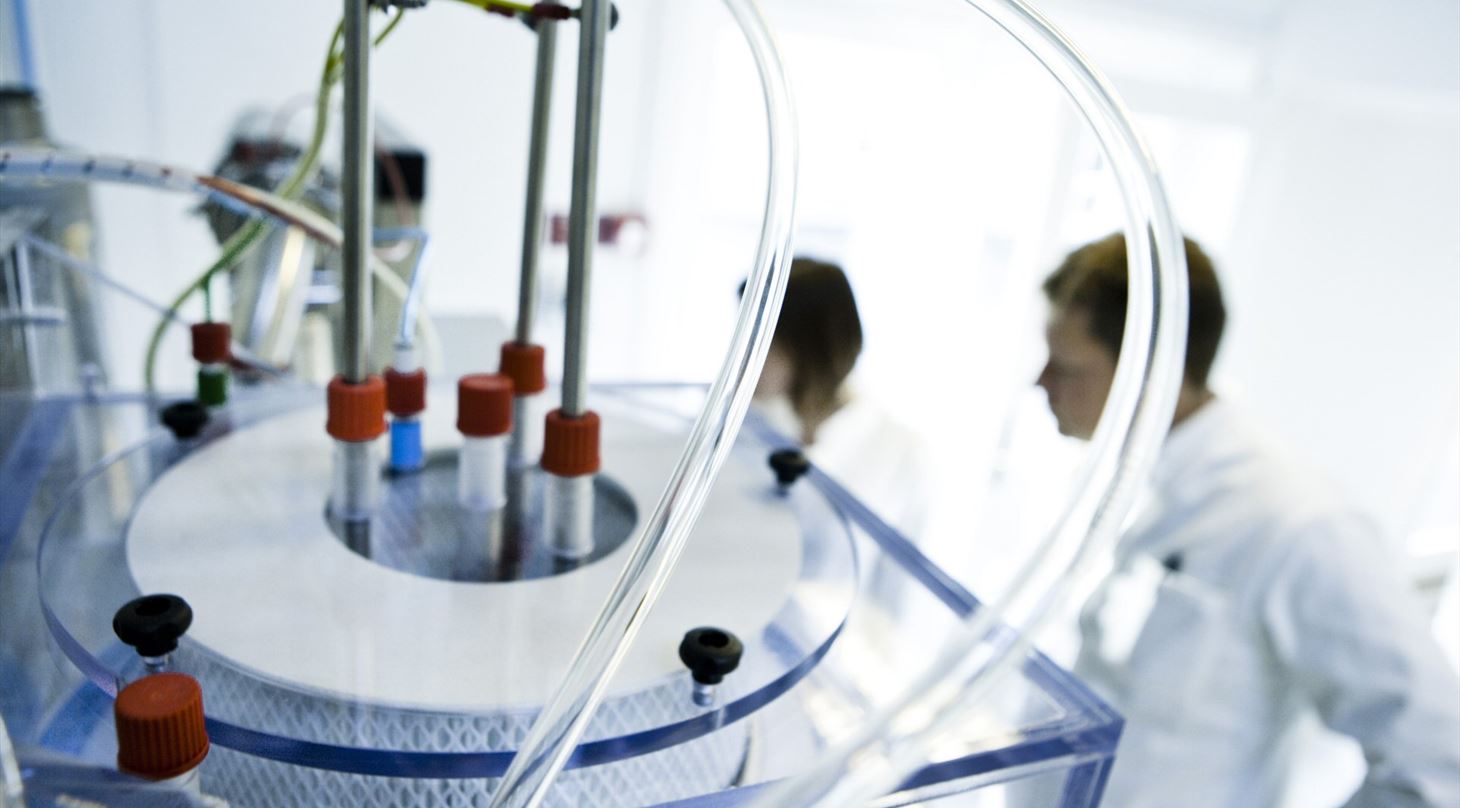 Biomass Processing Technology - Enzymatic hydrolysis and fermentation
Danish Technological Institute offers laboratory facilities in relation to biotechnological conversion. Our objective is in cooperation with industry to develop biobased products with maximum value creation, i.a., fucoidan, proteins, lipids etc. We for instance work with by-products from food and farm products and aquatic biomass.
Combined or individual enzymatic hydrolysis, pulverization and fermentation processes can break down biomass that is difficult to market, e.g., feathers or bristles for amino acids that can be used as protein supplement in feed. Fermentation and enzyme technology make constituents applicable for many different purposes, e.g., food ingredients, feed or cosmetics.
We offer:
General consultancy on upgrading of biomass, including evaluation of business potential
Characterisation and optimisation of biotechnological conversion processes, including online measurements
Enzymatic hydrolysis of offal to make proteins and other constituents more accessible
Enzymatic hydrolysis tests – comparison of hydrolysis efficiency of different enzymes on e.g. glucose, xylose, arabinose etc.
Fermentation of algae for energy purposes
Application test of meat and fish hydrolysates, including functionality test
Test of bioactivity (ACE inhibition and antioxidant activity)
Test of nutritional quality
Characterisation of microorganisms (bacteria) involved in fermentation processes
Enzymatic treatment of biomass with regard to increasing the biogas output
We use enzymatic hydrolysis in the following projects: BIOMAN, Biowaste4SP and MAB3.
Equipment for enzymatic hydrolysis and fermentation:
The Laboratory for Chemistry and Microbiology